Description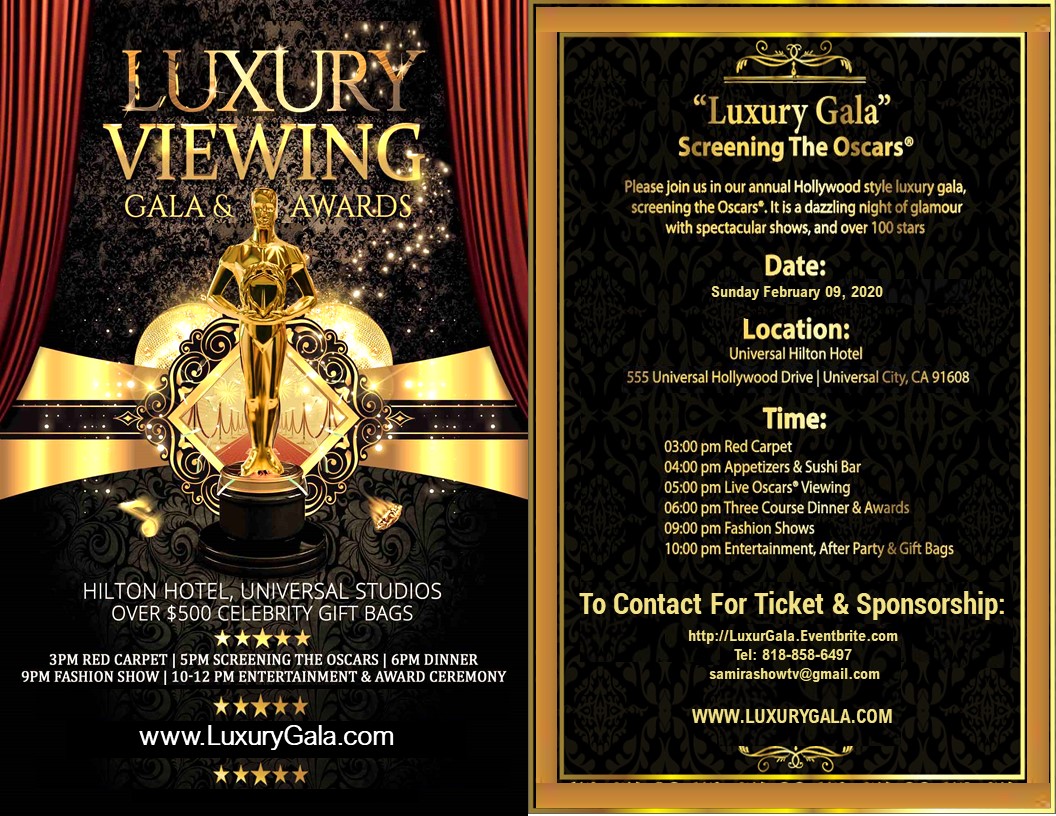 Luxury Gala 2020 -Screening the Oscars®
Sunday, February 9, 2020 from 2:00 PM to 11:45 PM (PST)
Screening the Oscars®
Black Tie Luxury Gala at the Universal Hilton Hotel


01:00 PM Media Check in
02:00 PM Red Carpet,
03:00 PM Sushi Bar, Appetizer, Entertainment
04:00 PM Hollywood Stars Luxury Gala Award Ceremony
05:30 PM Live Screening of the Oscars® Ceremony
06:00 PM Three Course Dinner with Wine
09:00 PM Fashion Shows
10:00 PM - 11:45 PM Live Entertainment & After Party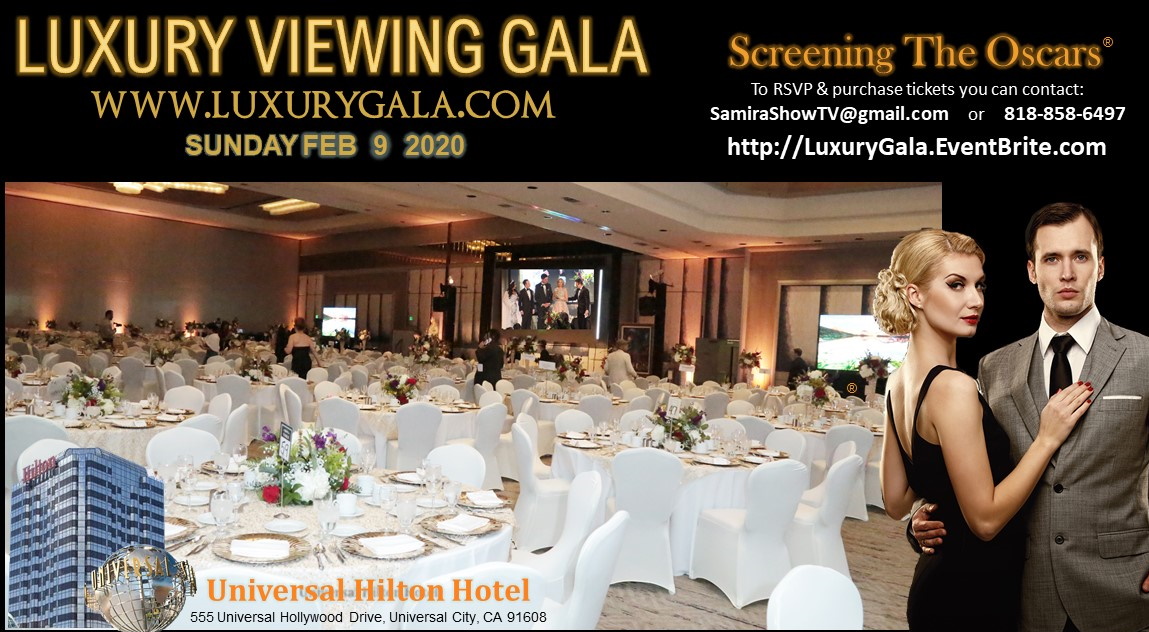 An image from the Oscar® Viewing Event on Feb 2019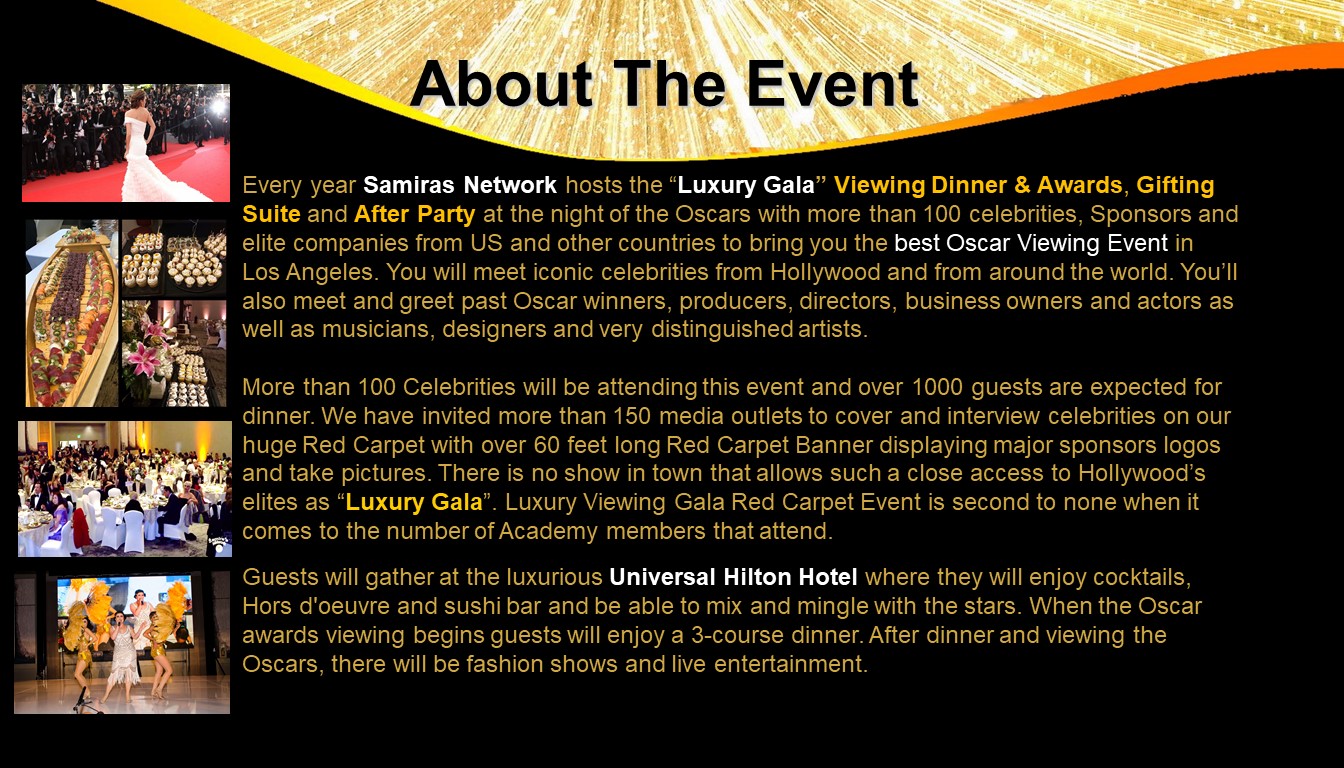 You are invited to be part of this dazzling experience where several famous celebrities and personalities will be in attendance. You'll dine and screen live the Academy Awards® in the luxurious Universal Hilton Hotel at the world-reknowned Universal City, CA. This fabulous gala will feature several more amazing events including a silent auction, music, dance, and fashion shows.
Every year Samiras Network hosts the "Luxury Gala" Dinner & Awards, Screening the Oscars®, Gifting Suite and After Party at the night of the Oscars® (Sunday Feb 9th 2020) with more than 100 celebrities, Sponsors and elite companies from US and other countries to bring you the best event in Hollywood. You will meet iconic celebrities from Hollywood and from around the world. You'll also meet and greet Oscar® winners, producers, directors, business owners and actors as well as musicians, designers and very distinguished artists.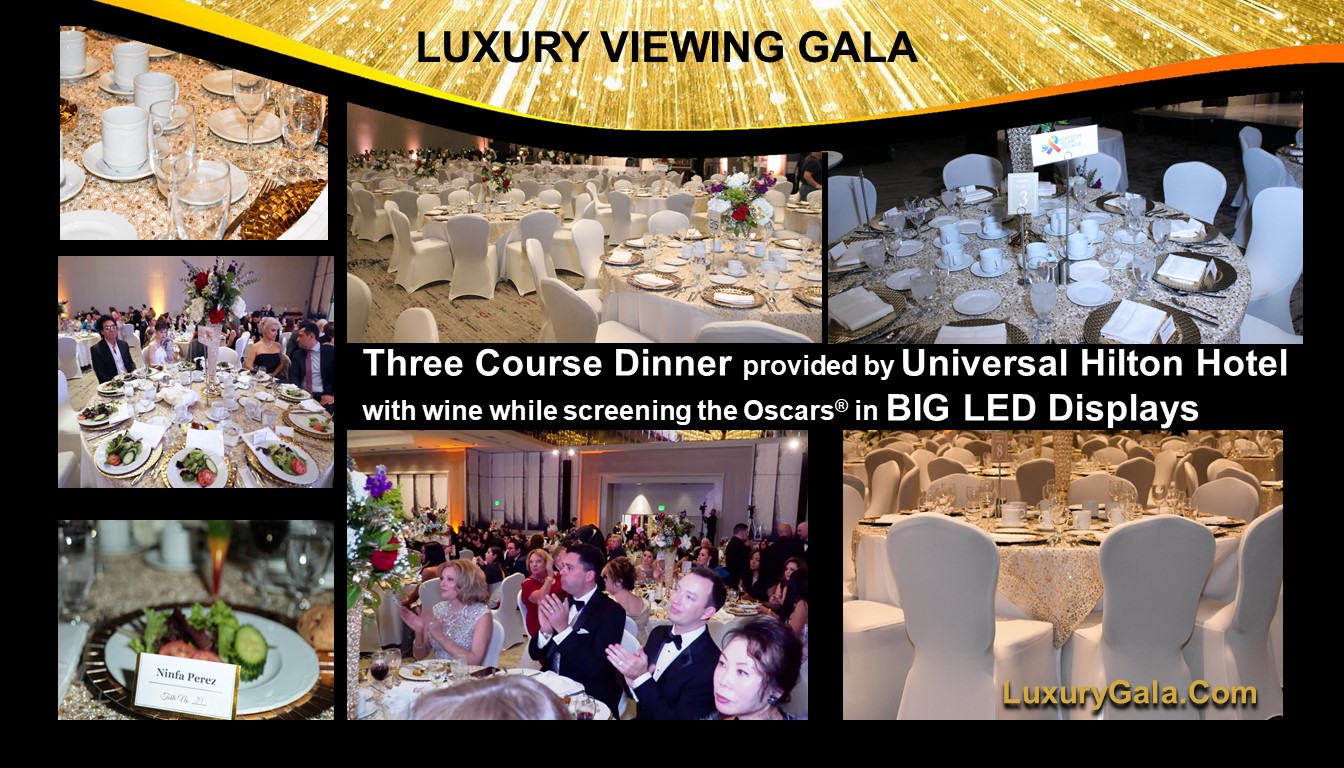 More than 100 Celebrities will be attending and over 1000 guests are expected for sit down dinner. We have invited more than 150 media outlets to cover and interview celebrities on our huge Red Carpet with over 60 feet long step and repeat Banner displaying major sponsors logos. There is no show in town that allows such a close access to Hollywood's elites as "Luxury Gala". Luxury Gala Red Carpet Event is one of the best when it comes to the number of Academy members, celebrities and more that attend.

Guests will gather at the luxurious Universal Hilton Hotel where they will enjoy cocktails, Hors d'oeuvre and sushi bar and be able to mingle with the stars. When the viewing begins guests will enjoy a 3-course dinner. After dinner and screeing the Oscars®, there will be fashion shows and live entertainment.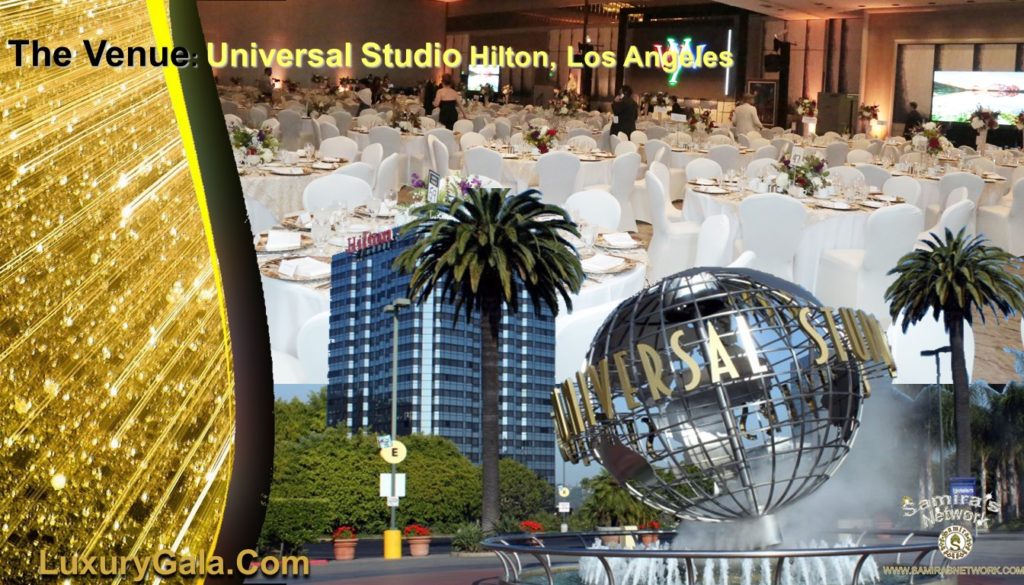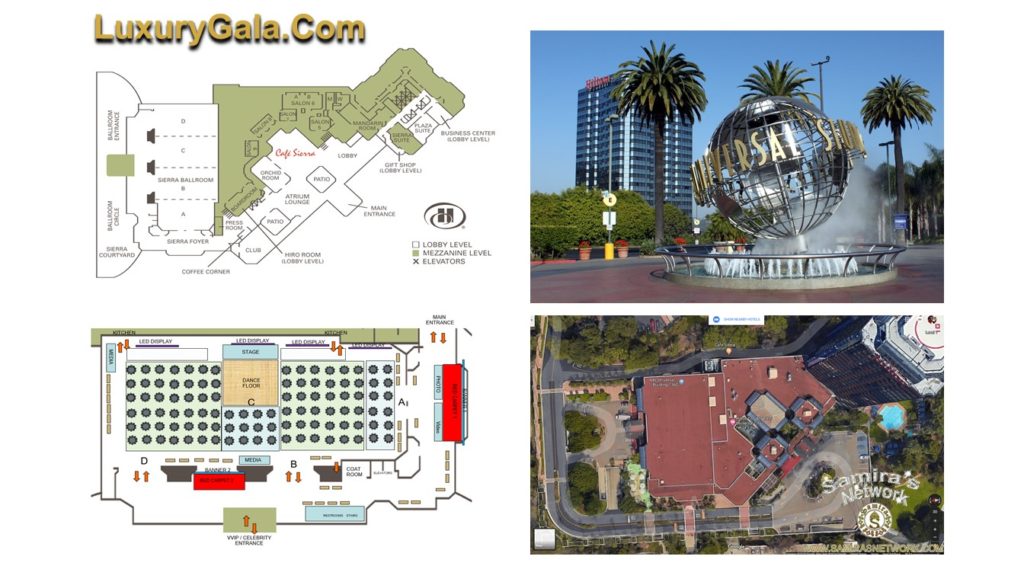 When you stay at Hilton Los Angeles/Universal City in Universal City, you'll be in the entertainment district, just steps from Universal Studios Hollywood® and 12 minutes by foot from Universal CityWalk. This 4-star hotel is 2.7 mi (4.3 km) from Hollywood Bowl and 3.3 mi (5.4 km) from Dolby Theatre where main Oscar® Event take place.
Please watch the video from last year event.
https://www.youtube.com/watch?v=m_3VB6iGNso
Guests will also enjoy:
Red Carpet photos and interviews by major media outlets

Hors d'oeuvre, sushi, drinks and Three Course Dinner

Entertainment & Awards Ceremony

Fashion Shows

Live DJ, Dance and Music

Celebrity Gifting Bag
http://luxurygala.eventbrite.com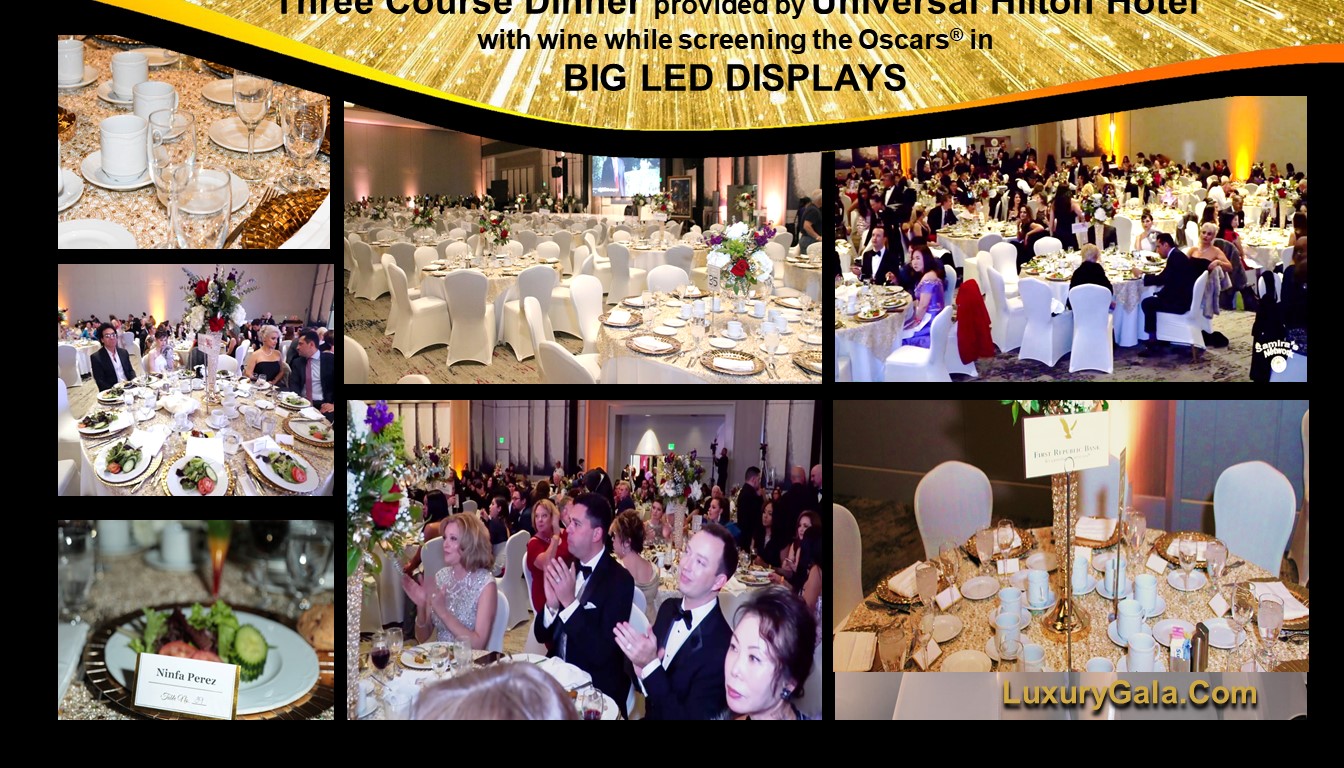 Tickets are available now at $250 each ( early bird price), before November 20th 2019
and Tables of 10 are available at $2250 ( early bird price). before November 20th 2019
Live the night of the Oscars® and come party with us! Get a chance to meet celebrities, personalities, and terrific sponsors after they walk the red carpet in front of several major media outlets.
Come be our guest, enjoy our after party and cocktails, and socialize with famous celebrities. You can also participate by being a lead sponsor, displaying your brand & business to an exclusive and media covered event. For tickets or sponsorship packages, email us at SamiraShowTV@gmail.com or call 818-858-6497. Other info available at www.luxurygala.com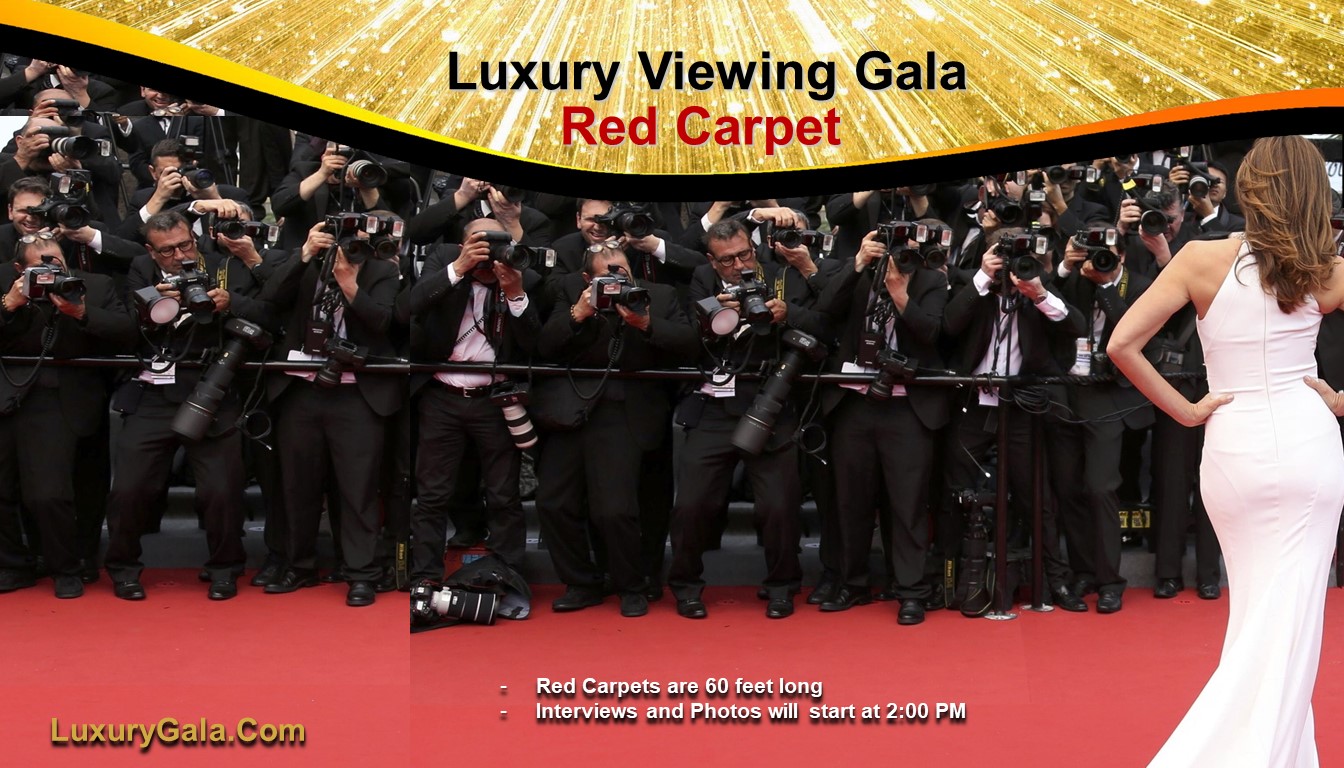 On Sunday February 9, 2020 Samira's Network is hosting a black-tie fabulous "Luxury Viewing Gala, Dinner & Award" at the Universal Hilton Hotel in Universal City, California.
The event moments include: Red Carpet, Media Interviews, Entertainments, Dinner, Live Screening of the Oscars, Award Ceremony, Gifting Suite, Sponsor Promotions, Fashion Show, Live Auction. We will have VIP lounge, Media and Press rooms, Main Stage, Live Broadcast areas, and Sponsors Tables. This upscale venue will be the best place to showcase your products and services to the local and international audience since more than 1000 Professionals, Celebrities, Previous Oscar® Winners, CEOs and world known media members will be attending.
The Charity for the event is Cancer Hope Village.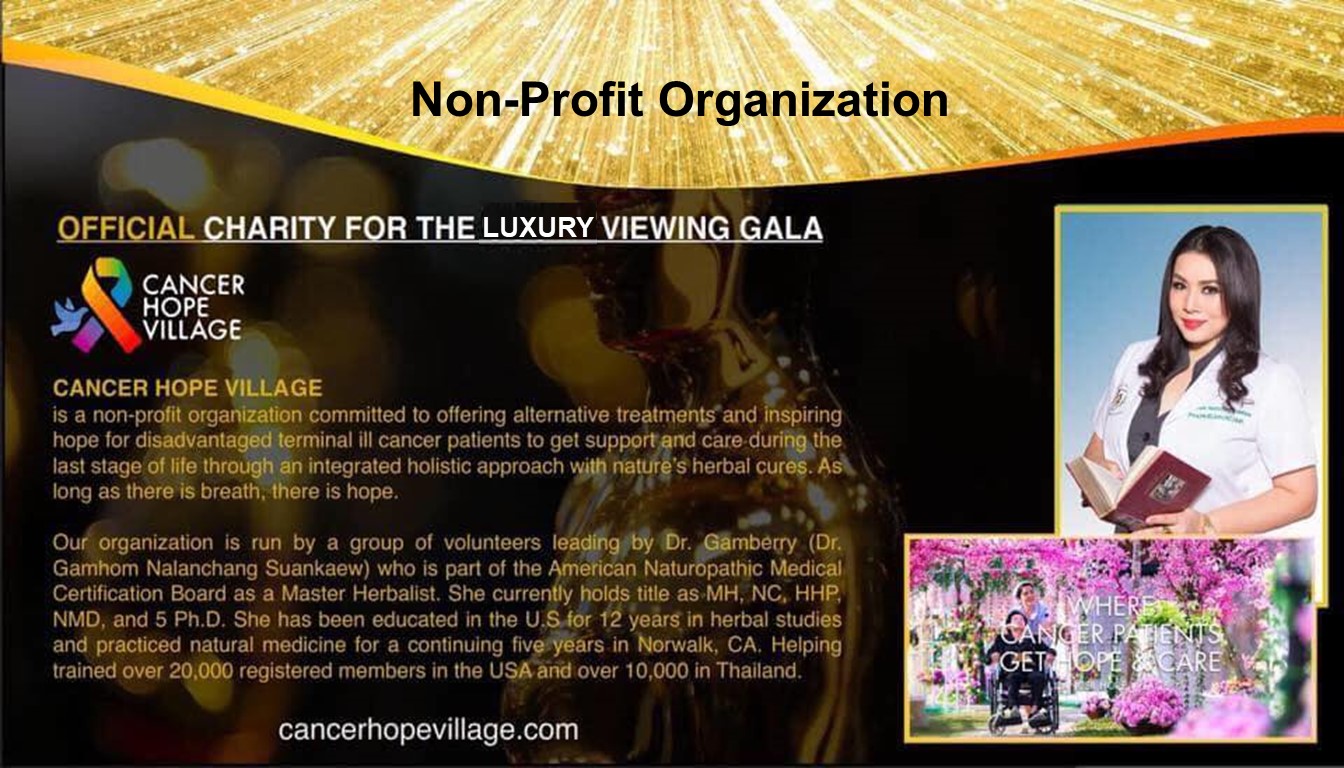 CANCER HOPE VILLAGE
is a non-profit organization committed to offering alternative treatments and inspiring hope for disadvantaged terminal ill cancer patients to get support and care during the last stage of life through an integrated holistic approach with nature's herbal cures. As long as there is breath, there is hope.
** This event is not endorsed, sponsored, or approved by the Academy of Motion
Picture Arts and Sciences®, which annually produce the Academy Awards® telecast. **