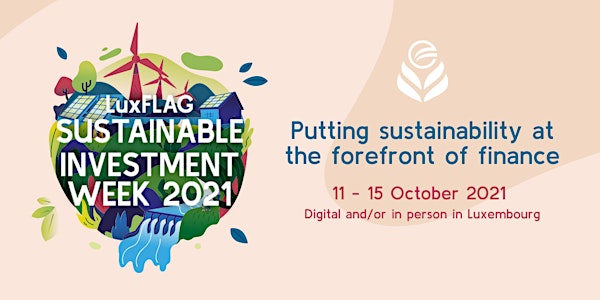 LuxFLAG Sustainable Investment Week 2021
Third edition of LuxFLAG Sustainable Investment Week (#LSIW21)
About this event
LuxFLAG is pleased to invite you to the third edition of LuxFLAG Sustainable Investment Week (#LSIW21), which will be taking place over the course of five days – 11th, 12th, 13th, 14th and 15th of October. #LSIW21 is a series of standalone events which will cover a wide range of topics such as Climate Finance, ESG, Impact Investing and Sustainable Development Goals.
All events are free to attend and mostly open to the participants of the financial industry and general public. However, registration is mandatory for all attendees.
We look forward welcoming you all!
LuxFLAG Team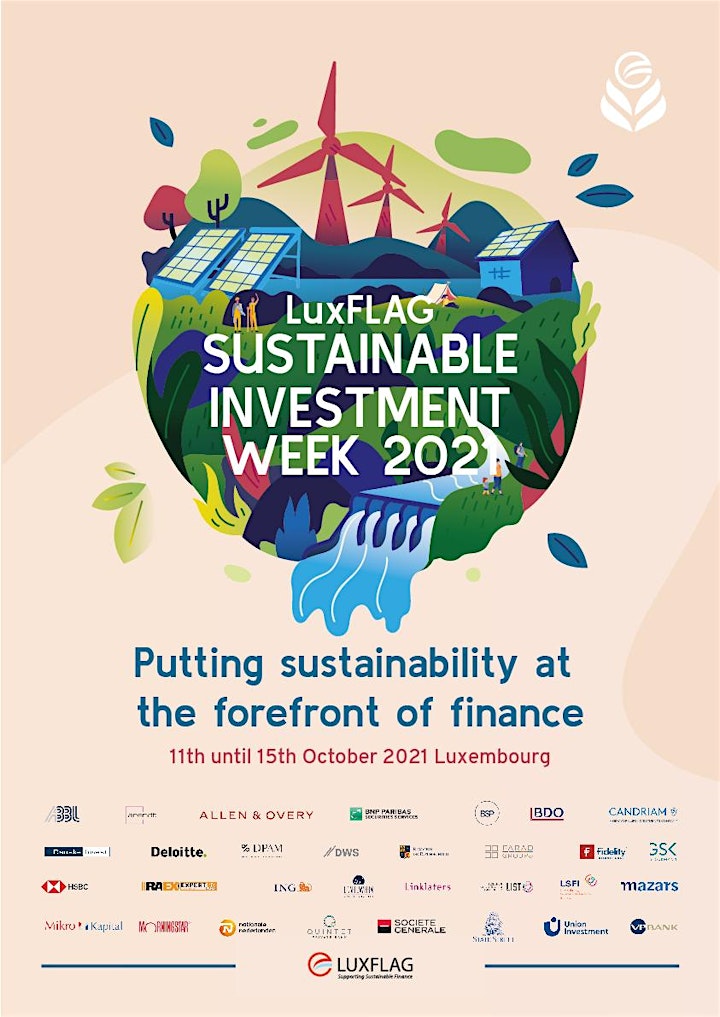 If you have any questions, please do not hesitate to contact us:
LuxFLAG a.s.b.l.
communications@luxflag.org
Tel. : + 352 20 28 50
Feel free to visit our website here.