Join us for a live virtual class hosted by Hilo-based artist Kristie Fujiyama Kosmides. Registration closes on Friday 06/25 at 11:59 PM HST.
About this event
Let your creativity flow and express yourself through art! Even if you've never held a paintbrush before, Kristie will teach you exercises that will help you unlock the artist within you.
Watch the official trailer above to get a glimpse of what we will be covering in this Masterclass.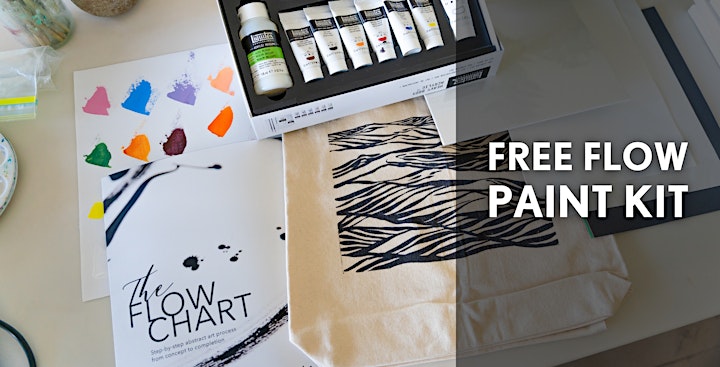 **Paint Kit sales are now closed**
If you were unable to purchase a Free Flow Paint Kit but still would like to paint along, please make sure you have the below supplies, or something similar, in addition to the supply list under "Get Ready For Class".
--
Paint with Kristie and order the Free Flow Paint Kit for only $60.00 + tax (shipping included). This kit contains everything you'll need to follow along and join the fun!
This kit includes:
Liquitex Professional Heavy Body Acrylic Pro Starter Kit - An all-in-one kit that includes seven heavy body colors, a gloss medium, two brushes, a palette knife and an 8" x 10" canvas board.
Paper Bundle - A variety of paper (canvas, palette, sketch and construction) that Kristie will utilize during the class.
The Flow Chart - A step-by-step abstract art process from concept to conception
Limited Edition Kristie Kosmides Signed Tote
Lexus Owners: Be sure to use the special promo code included in the invitation email you received on June 11th to save $10 off your order.
Limited quantity available. Paint kit sales close on Friday 06/18 at 11:59PM HST.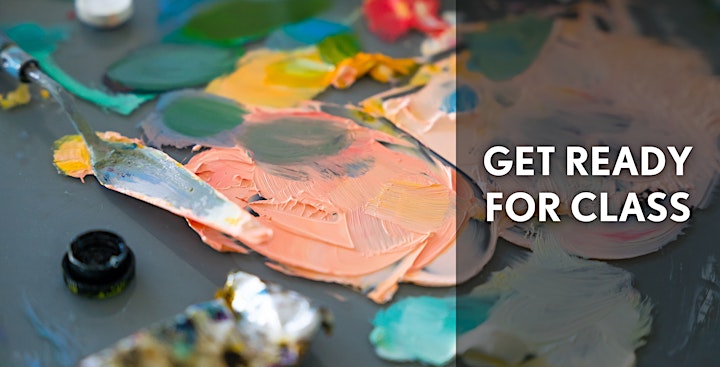 No experience is necessary for this class, so come with an open mind and get ready to have fun, paint and create!
Below are some additional items that you should have lying around your home.
Materials needed but not included in the kit:
Scissors
Pen or pencil
Paper towel
A bowl of water to clean brushes
Hard surface/table and chair to work on
If you would like to paint on a larger surface or with other colors, please feel free to purchase a larger canvas or paints at your nearby art store. The Free Flow Paint Kit includes an 8" x 10" canvas board and a variety of Liquitex acrylic paint.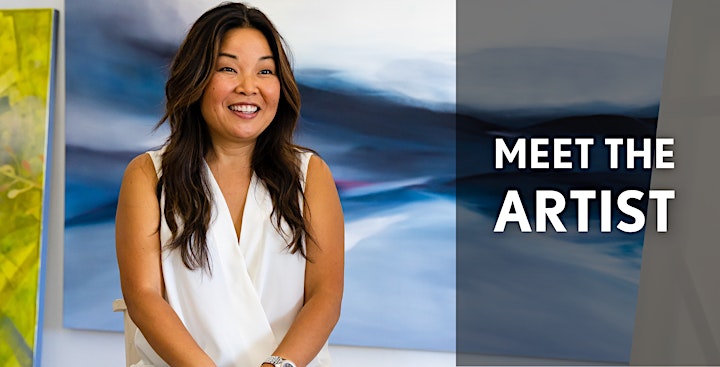 Got a question for Kristie? As an accomplished artist, Kristie is ready to unveil her secrets and answer all of your questions LIVE.
Kristie Fujiyama Kosmides is a fourth-generation Japanese American born in Hilo, Hawaii. Inspired by fleeting moments of life and nature, her work captures an energy that is both serene and powerful and is often composed at a grand scale.
Kristie earned her BFA from Otis College of Art and Design, where she received the Department Chair Award. She has studied painting under Linus Chao, Alyssa Monks, and Vincent Desiderio. Kristie has exhibited her work nationally and internationally, and her commissioned work includes installations for the Honolulu International Airport, Hawaii State Capitol Building, Sheraton Maui, Hawaii Pacific Health, and Kapiolani Medical Center.
Kristie resides in Hilo and Los Angeles and is represented by Tiffany's Art Agency and Hawaii Contemporary Art.
*Limited quantity of Free Flow Paint Kits available. Paint kit sales close on Friday 06/18 at 11:59PM HST. Registration to attend the class closes on Friday 06/25 at 11:59PM HST.