Description
We would like to personally invite you to Haute Luxe's exclusive fashion show to showcase our new collection and upcoming store LUXE. We are a Miami based online clothing boutique for Men and Women. Our motto is "Where 305 meets 303". Luxe brings high fashion, fun and the vibrancy that Miami offers. Our goal is to get Denver thinking outside of the box and making dressing up fun again. No hiking boots or fleeces allowed!
This show will be high energy and fun and geared towards New Years Eve! Great music, Mojitos and Cuban food and most of all great fashion! The show begins at 9pm but doors will open at 8pm to mingle, eat and drink.
No admission to get in. VIP tickets are available for purchase. $70.00 for 2 tickets. Front row viewing, drinks and gender specific LUXE gifts. Tickets can also be purchased on our website
www.Luxe303.com
. For details, please see our website.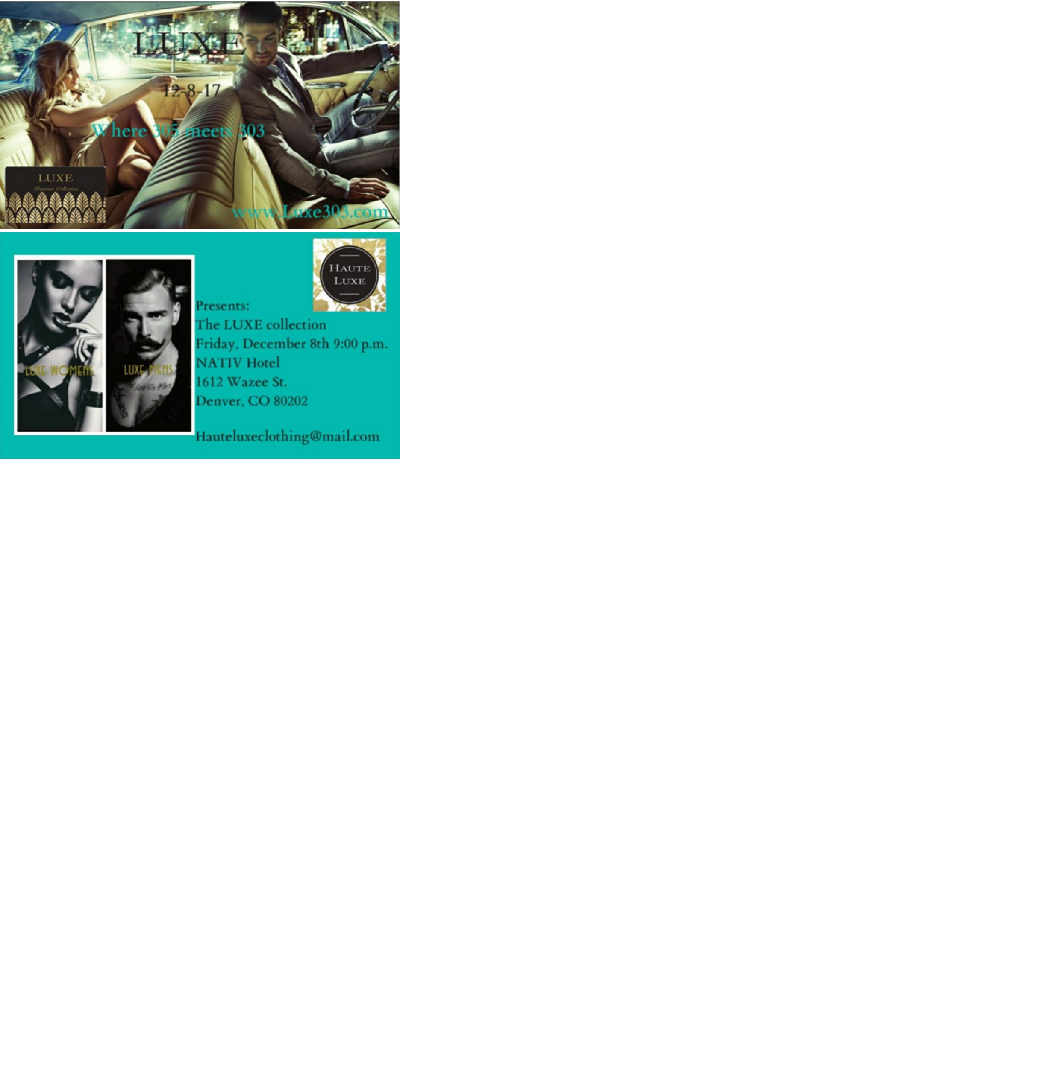 For more information please go to our website:
www.luxe303.com
and look under events.