Description
Luvin' your Bike Clinic at Landry's Bicycles
Join us at Landry's Bicycles in Worcester to learn all the things you'll need to know to enjoy your bicycle. This fun and interactive clinic is great for beginners, or seasoned riders looking for a refresher. No need to bring your bike, Landry's will provide everything you need to learn and get hands-on during the clinic.
- Lubrication and cleaning of your bicycle
- Things you should have on a ride


The clinic runs about 1.5 hours, and Landry's will donate $5 from every ticket toward local cycling advocacy with the Blackstone Valley NEMBA chapter (so we can can all get out and ride!)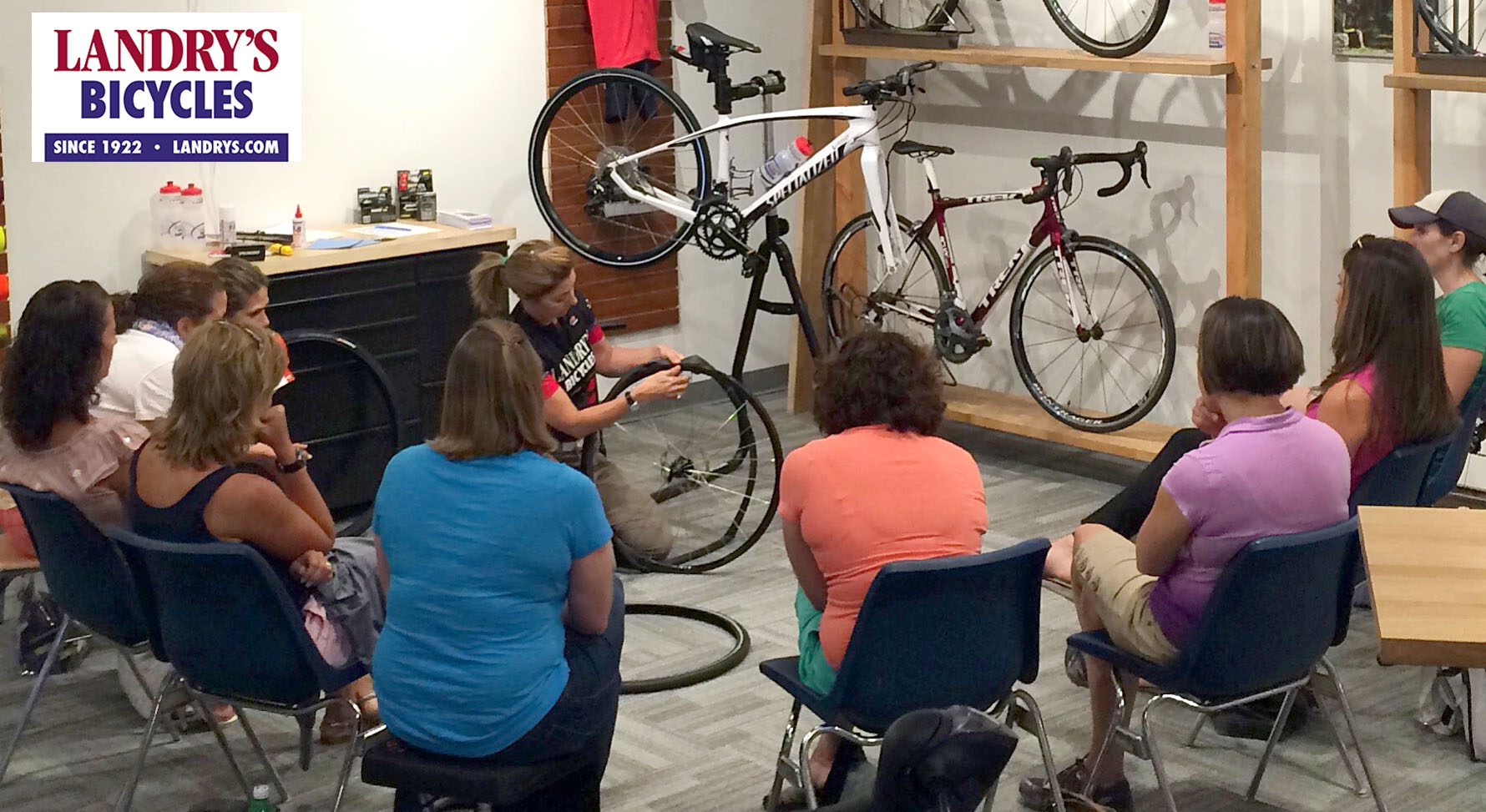 Organizer of Luvin' Your Bike Clinics
Founded in 1922, Landry's Bicycles is now rated as one of "America's Best Bike Shops" — with a growing family of bicycle stores located in Boston, Braintree, Natick, Newton, Norwood, Westboro, and Worcester, Massachusetts. Landry's Bicycles has also been nationally recognized as National Bicycle Dealer of the Year for supporting bicycle advocacy. Landry's Boston has been consistently recognized as a Best of Boston shop by Boston Magazine.
Landry's invests heavily in local, state, and national bicycle advocacy, and we are dedicated to serving our fellow community members from kids to commuters, e-bikers to cross racers, mountain bikers to road bikers, and everything in between.
Landry's Bicycles is collectively owned by our dedicated employees. Starting in 2010, Landry's ownership transitioned to an ESOP (employee stock ownership plan), and all core staff now own shares in the company as part of their long-term retirement benefits. As co-owners, Landry's staff have a vested interest in collaborative teamwork, exceptional customer service, and our visionary goal for Landry's to become "the best bike shop for the world."