Luv.Activation, Venice

Saturday, November 23, 2013 from 5:00 PM to 11:00 PM (PST)
Event Details

A Benefit for the "Cynthea Recovery Fund"
In support of the United Nations campaign to 
End Violence Against Women! 
http://saynotoviolence.org/

On the night of our I AM LIFE Kick-off event, our community member, Cynthea Forest Orrin Thyme, was brutally attacked while returning to her car. Nov. 10th will be a year since the attack and Cynthea continues to receive multiple surgeries and is in a constant state of pain and recovery.

A way to participate locally in the UN's effort to "End Violence Against Women" and bring awareness to the issue is to participate and support the women in our communities. 

Cynthea needs our help. This concert, and her recovery campaign, is a funding mechanism to help Cynthea in her recovery process from her violent assault. She will be pretty much incapacitated for some time to come with additional surgeries pending the healing process.


"Imagine what the world would look like if all women were safe." Marco Cochrane 

This event is sponsored by The Love Life Institute

Suggested donation: $20 for event. And/or please donate to the general "Cynthea Recovery Fund"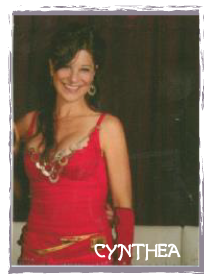 When & Where

The Source Spiritual Center
305 Rose Ave
Venice, CA 90291


Saturday, November 23, 2013 from 5:00 PM to 11:00 PM (PST)
Add to my calendar