All Sexy + All Colorful + All Outdoors + Independence Weekend + Bring Your Own Basket Picnic Event
About this event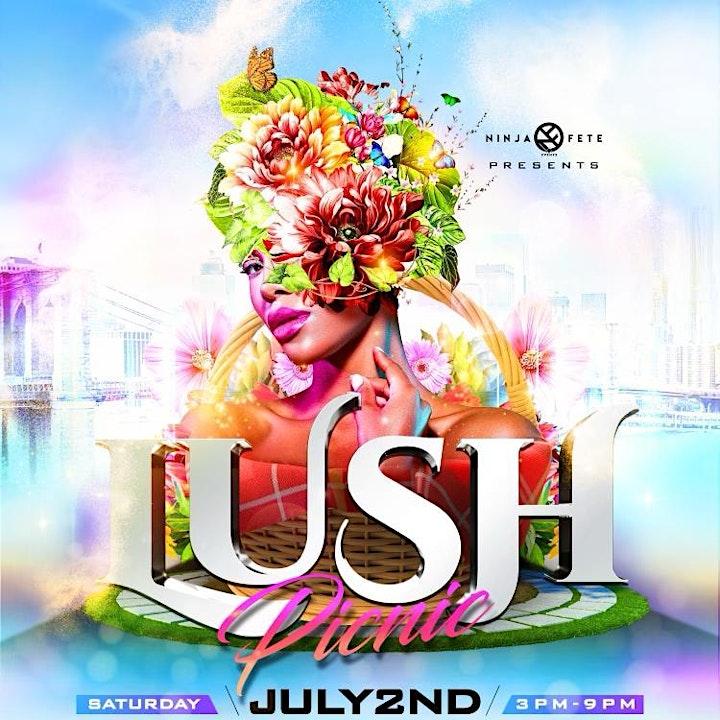 LUSH ~ "𝑣𝑒𝑟𝑦 𝑟𝑖𝑐ℎ 𝑎𝑛𝑑 𝑝𝑟𝑜𝑣𝑖𝑑𝑖𝑛𝑔 𝑔𝑟𝑒𝑎𝑡 𝑠𝑒𝑛𝑠𝑜𝑟𝑦 𝑝𝑙𝑒𝑎𝑠𝑢𝑟𝑒"
We continue our Lush series with another epic event: Lush Picnic
This time you can bring your own drinks. Yup, it's a cooler picnic event.
The catch is you MUST bring your items in a basket. Yes, an actual picnic basket. Baskets filled with your picnic essentials; drinks and food.
There are rules of course:
- To bring a basket, you must purchase a PICNIC TICKET. You may also opt to purchase an entry only ticket.
- No ice or chasers in your picnic baskets. Those will be available for purchase.
- No more than 2-750ml bottles of liquor in your picnic baskets.
- Picnic baskets must be in by 6pm.
- You must be dressed to impress. Colorful summer colors and outfits. (No baggy jeans or athletic wear). Stay tuned in to our Instagram posts for examples of what to wear.
Bottle Packages, Tables and Cabanas will also be availble to purchase.
Music By NYC's Very Best
Date: July 24th
Time: 3pm-9pm