Class is 10am-4:30pm with 45 minutes for lunch and a 15 minute afternoon break.
About this Event
Learn to layer lettering and handwriting with beautiful watercolor techniques to make lovely art works for wall hangings, and for sentiments in a little book.
Skill Level: This class is open to all levels of experience, absolute beginners to mixed media artists, to those who like monoprints, to bookbinders, to painters, to calligraphers. It is not necessary to know a calligraphic hand. Students may use their own writing or stamps should they choose to do so. All levels of calligraphers and non-calligraphers can enjoy this workshop. A love of text and words will carry you through the experience.
Description: This class is about building a painting layer by layer. Students will work on paper, with water media and acrylic inks. Transparent washes will be layered with various styles of broad edged or brush lettering, mark making and handwriting to form a luscious abstract work. Participants will learn asemic writing techniques. In the end we will use some fragments of our works to make a small "pocket book" with watercolor cards that contain some of our favorite words. We'll work with just a few colors of watercolors and do some color mixing exercises to learn what colors we can make with our limited palette. We'll write with waterproof pens and do our calligraphy with waterproof acrylic inks in order to be able to layer with our watercolors.
Handouts: participants will receive handouts about a week before the workshop.
Requirements: This is a virtual workshop. Students should have the following:
Ability to receive handouts via email and print them before the workshop.
Computer or other internet-connected device with a built-in camera.
Zoom conferencing software and familiarity with the platform. In order to access the workshop on Zoom, you will first need to download the free Zoom app (called Zoom Client for Meetings) on your tablet or computer, if you don't already have it. Click here before the workshop to download the Zoom app https://zoom.us/download. If you are new to the platform, Zoom offers tutorials here: https://support.zoom.us/hc/en-us/categories/200101697. Please contact the Workshop Chair in advance if you are totally new to Zoom. Her contact info is in the confirmation email.
Recording: none. We are not recording this workshop.
Supply List: If you have any questions regarding supplies, please contact instructor Jacqueline Sullivan at jacquelinesullivan at mac.com. Thank you.
Watercolor paper – one sheet 140 lb. cold press watercolor paper cut into fourths. Then one of the four sheets should then be cut/ torn in half to 7 1/2" x 11", so you will end up with three sheets of 11" x 15" paper and two sheets of 7.5" x 11" paper. Please do this before class. Brands Arches, Winsor Newton and Fabriano are recommended.
Canson Mi Tientes paper – one sheet – your choice of color
Wash brush – 1.5" – 2" These are good:
https://www.dickblick.com/items/blick-
essentials-value-brush-set-utility-brushes-brown-nylon-set-of-3/
# 6 or # 8 round Golden Taklon Watercolor Brush
¾" or 1" flat Golden Taklon Watercolor Brush – Simply Simmons Brush
Board, or corrugated plastic to tape down watercolor paper (order with a friend; talk to local sign shop; get an engineered wood board, one brand is Masonite, from Home Depot or order online). A possible source is: https://www.amazon.com/Vibe-Ink-2-Pack-Corrugated-Plastic/dp/B07N15GFKP/ref=sr_1_2_sspa?crid=S27CA4DLNZEL&dchild=1&keywords=corrugated+plastic+sheet&qid=1609960912&sprefix=Corrugated+%2Caps%2C216&sr=8-2-spons&psc=1&spLa=ZW5jcnlwdGVkUXVhbGlmaWVyPUExS0dJRElCOFZBUTQ5JmVuY3J5cHRlZElkPUEwMjg2MjQyUUJHQzJVU0EyMFFWJmVuY3J5cHRlZEFkSWQ9QTA3MzIyNzMxSzQ5M0o1UVI5VDNPJndpZGdldE5hbWU9c3BfYXRmJmFjdGlvbj1jbGlja1JlZGlyZWN0JmRvTm90TG9nQ2xpY2s9dHJ1ZQ==
Acrylic brush – about 1" in width (Jacqueline likes Golden Taklon brushes)
Plastic water container – 16 to 32 oz.
Favorite Broad Edged Pens (Speedball and Brause highly recommended) (Jacqueline's favorites are Speedball C-2 and C-3, and Brause 3.0 and 3.5)
Sakura Gelly Roll pens, white and black (must be this brand)
Fine point Pitt pens in various sizes (black or other colors)
Acrylic ink, white (recommended brands are Ziller, Holbein, and Golden High Flow)
Blair Low Odor Spray Fixative (workable, matte finish)
Stencils or stamps, and cosmetic sponges
Bone folder for folding paper*
Glue Stick or double faced tape*
Knife and cutting mat, or scissors for cutting paper*
Masking or artists yape for taping down papers (you may tape two papers onto one board)*
Plastic wrap (an example of one brand name is Saran Wrap)*
* added by instructor 4/7/2021
If you prefer, the following required items may be ordered as a kit directly from the instructor for $15 (including shipping). (Registrants will receive the order link in their confirmation email).
Six-well palette with six colors of QoR watercolors: French Ultramarine, Alizarin Crimson, Cadmium Yellow Deep, Payne's Gray, Burnt Sienna and Quinacridone Gold. If you are not purchasing the kit, please have any brand of watercolors in (1) a palette of colors with red, yellow and blue that mix well, (2) brown, (3) Payne's Gray, and (4) Quinacridone Gold (Jacqueline asks that you have this exact color.)
Small container of white Golden or Daniel Smith Absorbent Ground
Small container Golden Super Matte Medium
Fine line applicator tool (a cheap generic one)
Small amount gold powder (brands Schminke or PearlEx, or any other type of metallic powder) in a shaker container (if you are not purchasing a kit, place the powder in a small salt shaker, or secure a nylon stocking over the top of the bottle)
Japanese lace paper for collage
Rubbing alcohol (70% or 90%)
Kosher salt (if you are not purchasing the kit and do not have Kosher salt, you may use any other salt)
The cutoff date for ordering the kit from the instructor is 10 days before class starts. The instructor will mail kits no later than nine days before the workshop. She will mail them via priority mail and track them through the Post Office from Cincinnati, Ohio, USA. Arrangements for kits are between the instructor and the student. Jacqueline notes that she cannot be responsible, if for some reason, the kit is lost in the mail. If a kit does not arrive for some reason, Jacqueline suggests that you do the best that you can with what you have and then work through the techniques again later with your notes and the handouts. Jacqueline is always available for questions.
That concludes the list of required supplies.
Optional supplies:
FW Acrylic Ink in colors (Jacqueline recommends FW Acrylic Ink for colors, but notes that the white does not work well for this technique. As listed in the required supplies above, she recommends the brands Ziller, Holbein, and Golden High Flow for white acrylic ink.)
Inexpensive color pastels
Please ask Jacqueline if you have any questions on supplies. You may reach her at jacquelinesullivan at mac.com.
About Instructor Jacqueline Sullivan
Jacqueline Sullivan is a teacher and mixed-media artist, with experience in graphic design, advertising and publications. She served on the faculty of several International Calligraphy Conferences. For several years she's taught classes at art retreats, conferences and colleges in the United States and Canada. She loves seeing students become successful with their work. Her classes are filled with laughter and fun.
Michigan Association of Calligraphers (MAC)
MAC is a non-profit organization open to all who are interested in calligraphy, the art of beautiful writing. Its principal purposes and functions are to perpetuate, enhance, and promote the art of calligraphy. Guild membership covers a calendar year (Jan-Dec). We invite you to follow us on Eventbrite.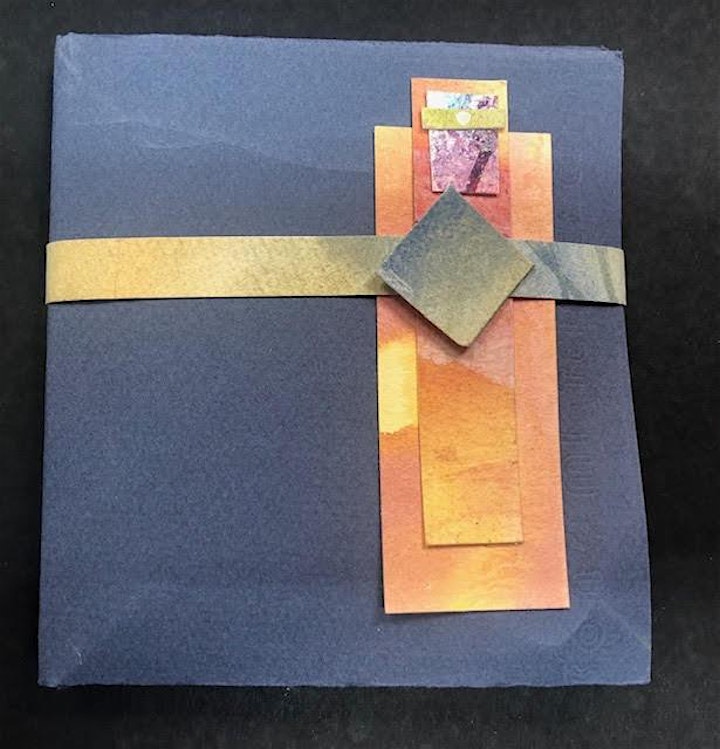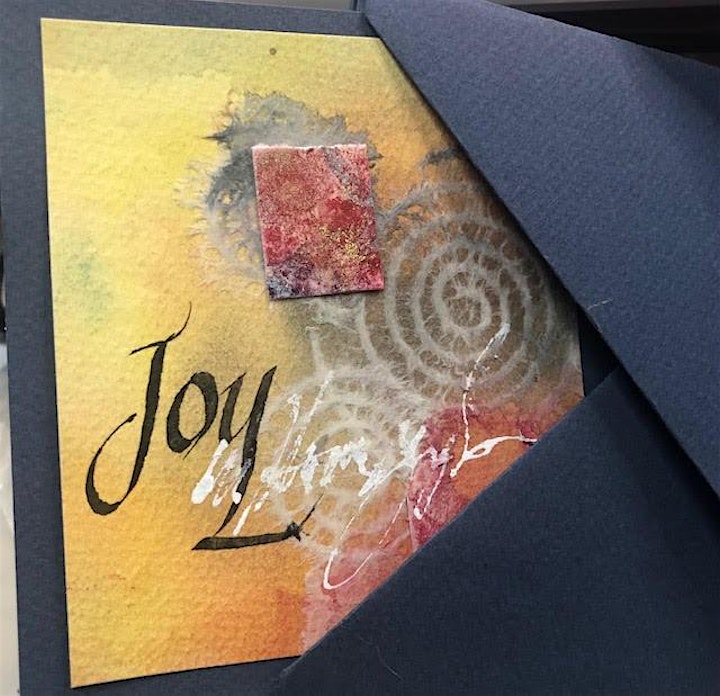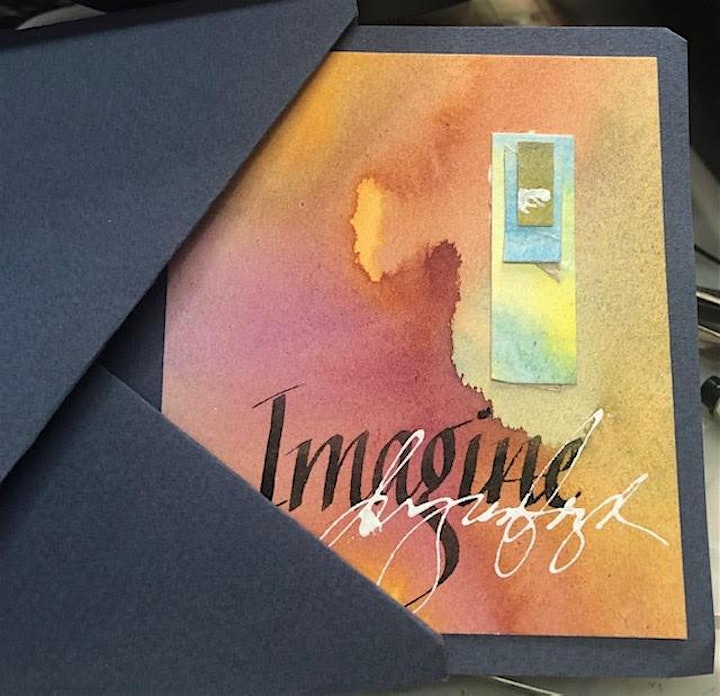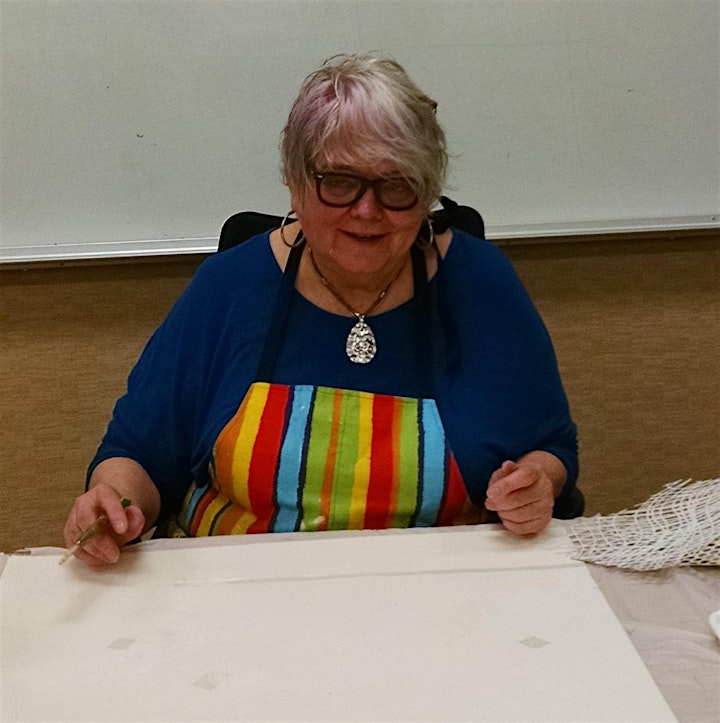 Date and Time
Location
Refund Policy