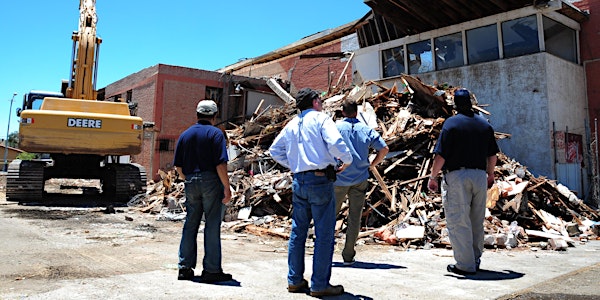 Lunchtime Lecture: ICS-200 "Basic ICS for Initial Response" (07/07/21)
This is an *overview* of FEMA's ICS-200 course.
About this event
This course provides overview training of the Incident Command System (ICS) in initial response efforts after an incident or disaster. This course focuses on training and resources for personnel who are likely to assume a supervisory position within ICS.
NOTE: This is a remote-access lecture that will be using the Zoom video-conferencing system.
Intended Audience
The intended audience(s) are response personnel at the field supervisory level who are involved with emergency planning, response, or recovery efforts.
This lecture format is intended for busy professionals that may not have a lot of spare time at night and on the weekends, but are comfortable learning the material during an accelerated, 30-minute lecture (webinar) format.
It can also be a good review if your last ICS-200 class was a few years ago. (You may also want to consider attending one of our ICS-100 Lunchtime Lectures if you need to review that material. We will *not* be reviewing any of the ICS-100 material in this lecture, but it *will* show up on FEMA's ICS-200 tests.)
For a full understanding of the material, we encourage you to take the *COMPLETE* , self-paced, online training . It is available here: https://training.fema.gov/is/courseoverview.aspx?code=IS-200.c . FEMA estimates that it will take you approximately 4 hours of independent study for their online course.
Course Objectives
Describe how the NIMS characteristics relate to Incident Command and Unified Command.
Describe the delegation of authority process, implementing authorities, management by objectives, and preparedness plans and objectives.
Identify ICS organizational components, the Command Staff, the General Staff, and ICS tools.
Describe different types of briefings and meetings.
Explain flexibility within the standard ICS organizational structure.
Explain transfer of command briefings and procedures.
Prerequisites (REQUIRED):
A Certificate of Completion from successfully completing FEMA's ICS-100 online test.
Recommendations
Experience using Zoom video-conferencing;
Must be comfortable learning a lot of material during short lecture (webinar) formats.
Course Length
Approximately 1 hour: This includes a 30 minute "Lunchtime Lecture" and time to take FEMA's standard online ICS-200 test, which takes an additional 10-30 minutes. NOTE: The instructor will be hosting a short, *optional*, Q&A immediately following the webinar for any participants who have questions about any of the material that was covered or need clarification on concepts.
Cost: 
None
Other Information
If you need to cancel your registration for this class, please contact us at oemt@kingcounty.gov. Our classes have limited availability and waiting lists. Please be considerate of others and cancel if you will not be attending. Those who do *NOT* attend the class and remain registered will be asked to contact me prior to registering for *any* future classes.
All participants are welcome. For questions about accessibility or to request an accommodation, please contact Eric O'Brien at Eric.Obrien@kingcounty.gov   (Requests should be made as soon as possible, but preferably at least 14 calendar days prior to the class.)
(Photo by Adam DuBrowa - FEMA)