Event Information
Location
Blackstone Launchpad_UCC Boole Library
Creative Zone, Q-Floor
T12 YN60 Cork
Ireland
Description
The Lunchtime Entrepreneur Speaker Series is a 4-part series of weekly lunchtime conversations between local entrepreneurs and UCC students here at the Blackstone LaunchPad. Guest speakers talk openly and candidly on a number of topics related to starting, scaling, and growing their businesses.
Join us on Wednesdays, 1-2pm from September 20th-October 18th to hear from some amazing entreprenuers with equally amazing stories to share.
---
Our Speaker Series continues on Wednesday, September 20th @ 1pm with Michelle Donovan of TAPSTAK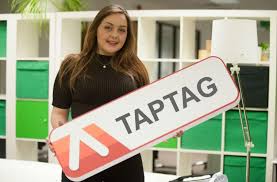 Join us as we hear from Michelle Donovan, UCC electrical engineering graduate and creator of TAPSTAK, a "Remote Control for Life,"
Launched in April of this year, TAPSTAK is a SaaS platform that makes smart-phone based interaction quick, cost-effective & simple.
Come hear about Michelle's journey to building the platform and releasing it to the market, and find out more about it at www.tapstak.com.
See you there!
Date and Time
Location
Blackstone Launchpad_UCC Boole Library
Creative Zone, Q-Floor
T12 YN60 Cork
Ireland