Event Information
Location
Blackstone Launchpad_UCC Boole Library
Creative Zone, Q-Floor
T12 YN60 Cork
Ireland
Description
The Lunchtime Entrepreneur Speaker Series is a 4-part series of weekly lunchtime conversations between local entrepreneurs and UCC students here at the Blackstone LaunchPad. Guest speakers talk openly and candidly on a number of topics related to starting, scaling, and growing their businesses.
Join us on Wednesdays, 1-2pm from September 20th-October 18th to hear from some amazing entreprenuers with equally amazing stories to share.
---
Next in our Speaker Series on Wednesday, October 11th @ 1pm is Eugene Murphy from Indeemo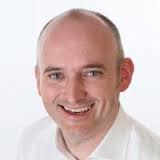 Are you a Qualitative Reseracher looking for a dynamic (and easier) way to engage with your subjects? Are you looking for a way to know more about what your customers think? Join us as we hear from Eugene Murphy, CEO of Indeemo, a dashboard helping you understand your target audience.
Indeemo is a powerful Mobile Ethnography App and Qualitative Research Dashboard that helps you capture authentic, in-context, in-the-moment, real-time behaviours and insights to better understand your sujects or customers.
Come hear about Eugene's journey to building the platform and taking it to high-profile Fortune 500 companies worldwide. Check out the dashboard for yourself at www.indeemo.com
See you there!
Date and Time
Location
Blackstone Launchpad_UCC Boole Library
Creative Zone, Q-Floor
T12 YN60 Cork
Ireland