Description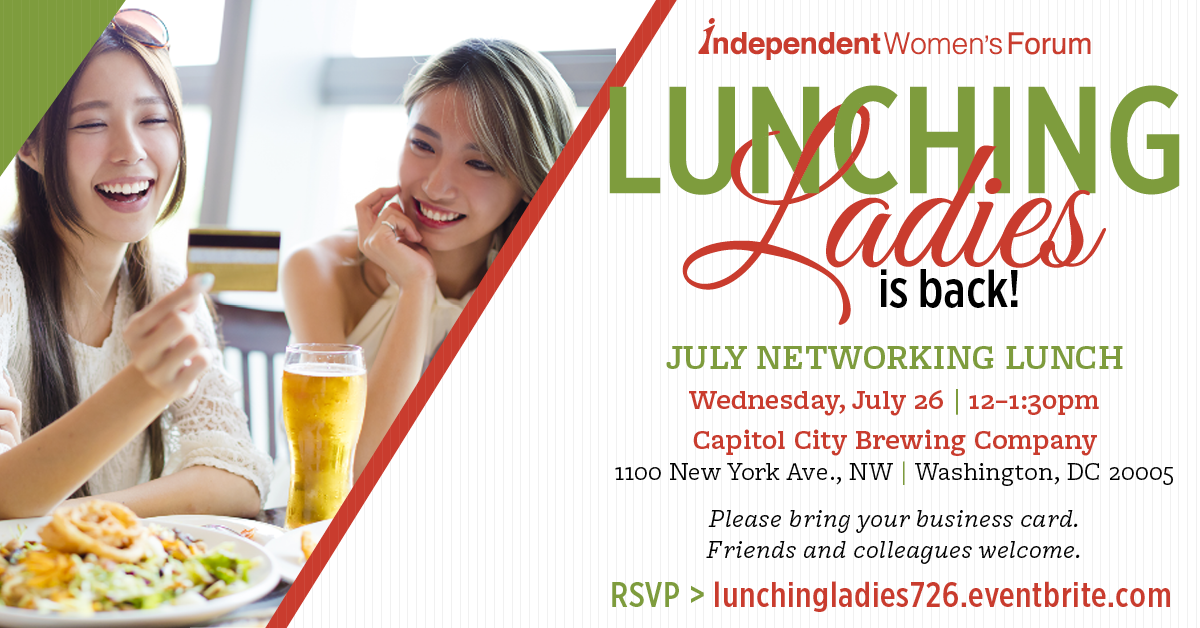 Join us to learn from and lunch with conservative ladies in the DC area. Remember to bring your business cards and any upcoming events or information your organization may have to share with the group.
Be prepared to answer "what is your favorite place to summer vacation?"
Please RSVP at lunchingladies726.eventbrite.com, so we may provide a headcount for the restaurant.
Friends and colleagues are welcome!
*PLEASE NOTE: Lunch is dutch treat