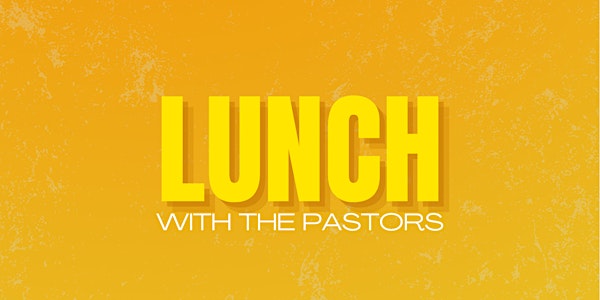 Lunch with the Pastors | Scottsdale
A personal gathering where new guests break bread with our Lead Pastors and learn more about our church, our vision and one another.
When and where
Location
Living Word Scottsdale 8551 East Anderson Drive #105 Scottsdale, AZ 85255
About this event
If you've been to Living Word Scottsdale for a couple months or this was your first day, we'd like to invite you to Lunch with the Pastors. Lunch with the Pastors is a personal gathering where we get to fellowship and share a catered meal with one another. It is our heart to know everyone that walks in our doors and we want you to know what our church is all about!
This lunch is a great way to get to know our pastors and some of the leaders in our church as well as our churches vision and history. We know that attending a new church brings on a whole bunch of questions so don't be afraid to use this night to ask them. So what are you waiting for? Sign up today!
We can't wait to see you there!
Lunch with the Pastors will take place right after the 10:45am service on Sunday, January 8th.