Description
【EVENT DATE CHANGED】
***This event has been moved from Tuesday Mar 28 to Tuesday Mar 17.
If you have already signed up, please double check whether the new date still works for you. You may cancel your order on Eventbrite if you are no longer able to make it.
--------------------------------------------------------------------------------
Join us on Mar 28 at HYSTA's first Leadership Forum and lunch with Mr. Charles Fan, Chief Technology Officer of Cheetah Mobile, Former SVP of VMware, Founder of EMC China R&D Center and VMware China R&D Center and Co-founder and CTO of Rainfinity.
With rich experience in technology research and development and presuming high-level managing roles at multiple large global companies, Charles is going to share his stories and talk about how to take advantage of the technical background and transform into a leadership role.
At this event, a small group of 10-15 attendees will have the opportunities to have lunch with Charles while interacting with him deeply to make the most out of his stories and advice. Come with good questions, and leave with a clearer career goal, better knowledge of your own advantages and deeper understanding of the tech industry.
ABOUT SPEAKER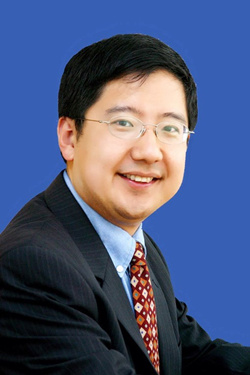 Charles Fan is the CTO of Cheetah Mobile, a leading global mobile Internet company. Some of its foremost applications include Clean Master, CM Security, Battery Doctor, CM Locker, Photo Grid and Duba Anti-virus. Charles leads the global technology platform team, and is responsible for Cheetah Mobile's big data and cloud strategy. Charles also serves as the General Manager of Cheetah Mobile America.
Prior to joining Cheetah Mobile, Charles was a SVP of VMware where he led the Virtual Storage and Big Data Business. Charles was the founder of EMC China R&D Center and VMware China R&D Center. Charles was a co-founder and CTO of Rainfinity which was acquired by EMC in 2005.
Charles is an expert in distributed systems. He received his Ph.D. and M.S. in Electrical Engineering from the California Institute of Technology, and his B.E. in Electrical Engineering from the Cooper Union.
AGENDA
12:00 - 12:15 PM: Check-in & Networking
12:15 - 12:45 PM: Talk by Mr. Charles Fan
12: 45 - 2:00 PM: Lunch and chat with Charles Fan
*The event is in the form of lunch talk and will be in English. Food will be provided.
Only a limited number of 15 (max) attendees will be selected. After you register, we will let you know if your spot is confirmed and notify you the address of the event.


ABOUT LEADERSHIP FORUM

The HYSTA Leadership Forum is a semi-public event that takes the form of lunch talk, where high-level executives from renowned global companies meet and advise professionals on how to fulfill career goals, fully take advantages of their backgrounds, break the glass ceiling and take on leadership roles.

ABOUT HYSTA
Established in 1999, HYSTA is the leading non-profit US-China professional organization in Silicon Valley that aims to help investors, entrepreneurs, business leaders, young talents, students and scientists and scholars to better connect and leverage the resources of the community. Today, HYSTA has built an influential network of 10,000+ members mostly based in Silicon Valley, with many active across the globe. In close partnership with prestigious universities, corporations and diverse professional and business organizations, HYSTA strives to unite business and professional elites to bring their leadership and career success to the next level.