Lunch 'n Learn | DIGITAL TIMES | "A Month (OR MORE!) of Digital Content in...
Description
The Conscious Business Network of San Diego presents:
"A Month (OR MORE!) of Digital Content in Just One Day"
FREE EVENT, but RSVP is required as space is limited. (Lunch order required. See online menu.)
This DIGITAL TIMES lunch 'n learn occurs on the 4th Monday of each month.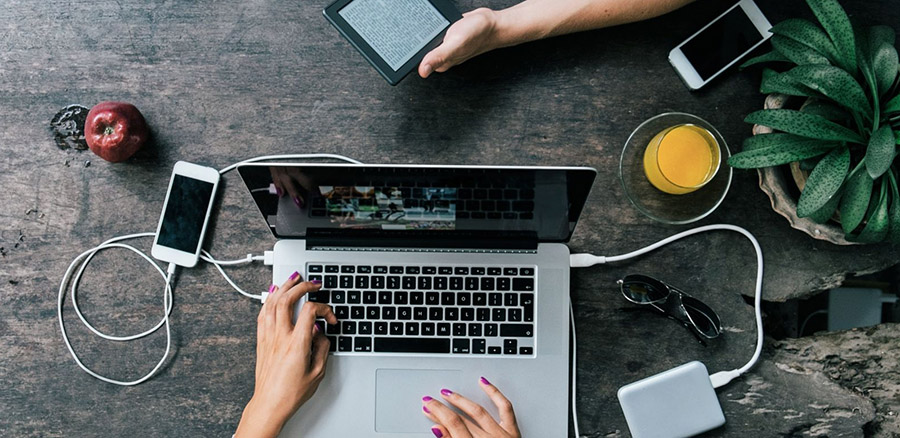 JOIN THIS INTERACTIVE LUNCH TO CONNECT WITH OTHER CONSCIOUS BUSINESS PROFESSIONALS & RECEIVE TEACHINGS ON TODAY'S BEST PRACTICES IN DIGITAL MARKETING & MEDIA.
Your event hostess for this lunch is: Mina Cz
---
FEATURED PRESENTATION:
"A Month (OR MORE!) of Digital Content in Just One Day", by Lindsay Sacks

Create A Month (or More!) of Info-taining Content In Just ONE Day Without hiring help or splurging on expensive software...
Overview:
When you attend this special networking event, you will discover how, you can create more than enough compelling content in just 8 hours to:
* Entertain and delight your prospects
* Grow your social media following
* Generate buzz for your brand, and
* Keep your list hot and begging to buy...
Every single day, all month long.
8 hours of work (or less) = 30 days of content (or more)
Lindsay Sacks, Expert Marketing Strategist and Copywriter, will show you her simple system to create a high-quality, engaging online content strategy across all major platforms, and execute on the strategy without spending massive amounts of time and money to do it.
You will learn...
* A simple system to help you generate high volumes of usable content in only 8 hours
* A rapid social media growth technique for flowing your audience and building your following among social media platforms
* Five essential ingredients to elevate your content from just good information...to high quality, maximally engaging infotainment
Digital content on social media is the #1 way to get your brand noticed by the masses online, provoke interest from your ideal prospects, and encourage them toward true engagement, so you can persuade them to come off social media and onto your customer list.
ABOUT OUR FEATURED PRESENTER: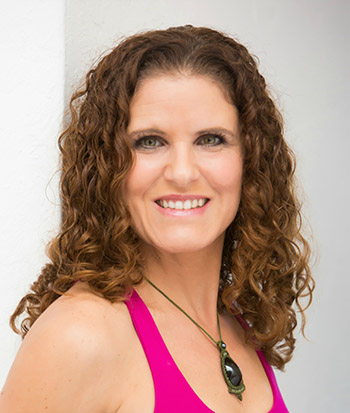 Lindsay Sacks writes words and people read them, and then immediately get the insatiable need to press the "BUY" button. An expert marketing strategist and direct response copywriter, Lindsay has written for some of the biggest names in the business of coaching and consulting, supplementation, online dating, and more.
Her marketing strategies, product launches, daily emails, and sales pages have generated massive sales increases for her clients in markets from baby wearing to alternative health to professional certification programs.
Lindsay's deep understanding of business, markets, and human psychology stems from 17 years in the world of mergers & acquisitions and corporate finance, followed by intense study and work with some of the greatest business coaches, copywriters and marketers in the world today.
Outside of her love for marketing and psychology, Lindsay enjoys reading, fiction writing, fitness, and recently served on the Board of Conscious Capitalism San Diego. Lindsay supports various causes serving the homeless population of San Diego and Vista, the abolition of sexual slavery, and foster children.
---
FREE EVENT, but RSVP is required as space is limited. (Lunch order required. See online menu.)
"Lunch 'n Learns" from the Conscious Business Network feature expert speakers / panelists on topics that are important to our members in order to work smarter, earn more and constantly improve. This is a support community which is commited to sharing it's knowledge and experience. We strive to help one another and as a result improve the reputation of the industry.
Different business topics are explored throughout the month, and our calendar will soon be filled & updated to show our monthly recurring topics.
---
Format of Event
11:15am - 11:45am: Registration & Networking + Lunch Orders Taken
11:45am - 12:00pm : Welcome Message & Ice Breakers - 20 Second Elevator pitch from guests
12:00pm: Introduction of featured speaker / panelists.
12:00pm - 12:45pm: Coach-facilitated presentation on the topic of the evening
12:45pm - 1pm: Q & A | Interactive Networking Activity
(Meetup attendees are encouraged to ask questions or contribute ideas toward the topic)
1pm - 1:15pm: Closing thoughts from Presenter & Event Host(ess)
1:15pm: Meetup Event complete
---
About your hostess for the event, Meetup Co-Organizer MIna Cz: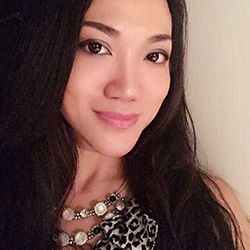 Mina is business professional and a holistic therapist who now specializes in deep breathing therapy, hypnotherapy, trauma releasing therapy, past life regression therapy, and intuitive life coaching. Mina was a successful CPA who had worked with Deloitte for nearly seven years when she suddenly experienced an intense inner calling to change careers. She left her job a year ago to pursue her true life purpose, and she is now the owner of her thriving business Profound Holistic Therapy. Mina's work is mainly focused on helping my clients re-allign their body, mind, and spirit to have a more fulling life by releasing negativity, stress, trauma and confusion, connecting to their true conscious self, and reprogramming their mind for healthier and more successful life patterns. She is also the founder of OneNess Tent, a support community for holistic therapists and coaches.
---
FREE EVENT, but RSVP is required. Reserve early as space is limited.
RESERVE: https://cbnsd032717.eventbrite.com
Date and Time
Location
Mia Francesca
Del Mar Highlands Town Center
12955 El Camino Real - G4
San Diego, CA 92130