Description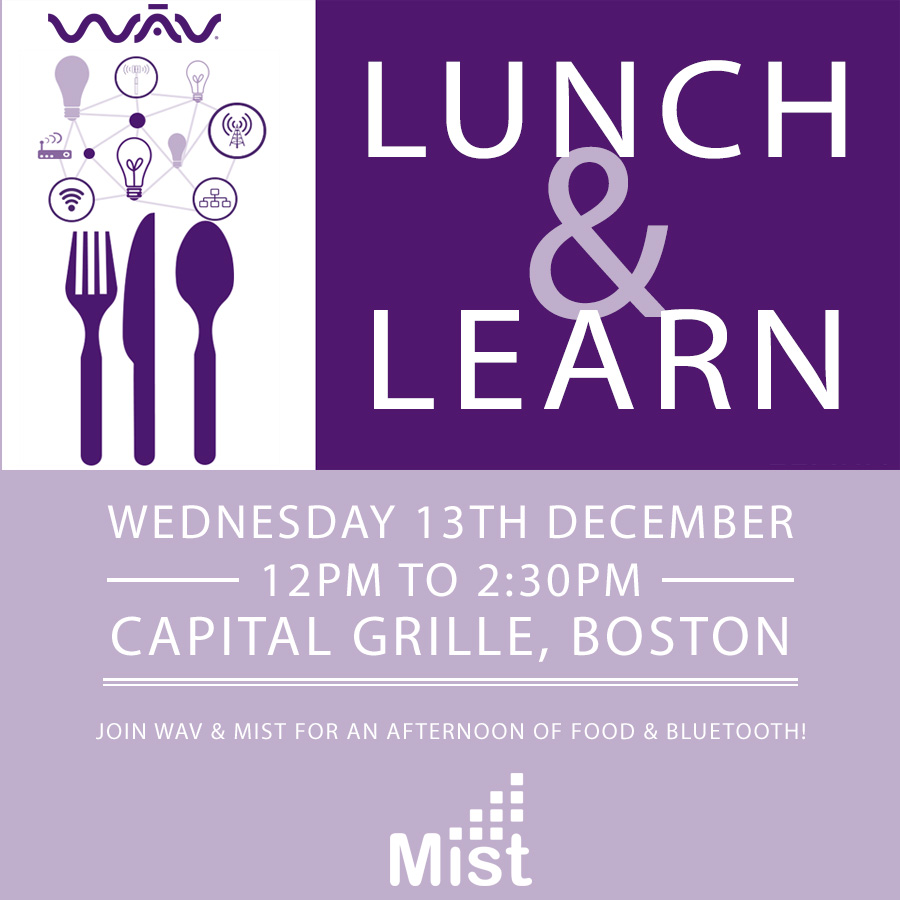 ---
It's time to put an end to mediocre Wi-Fi. Join WAV and Mist to learn what an AI-driven wireless LAN can do for your business.
Introducing the world's first AI-driven wireless LAN. Set, monitor and enforce user service levels so Wi-Fi is predictable, reliable and measurable. Automate operations to save time and money. Converge Wi-Fi, Bluetooth LE and IoT to deliver new, scalable location services like wayfinding and asset visibility.
Join Mist and WAV to learn how you can put A.I. to work and expand your business.
Topics covered include:
How to build an AI-driven WLAN platform
Specific use cases for AI in wireless, such as event correlation, predictions, and location
Real world examples across various industries
Live demo of the Mist Learning WLAN in action


---
Agenda (Tentative - subject to change):
12:00: Registration
12:15: Intro from WAV
12:30: Mist Presentation and Q&A
1:30: Networking over coffee and desserts
2:30: Event concludes