Description
Lunch and Learn are FREE seminar series which encourage Android App developers to think 'outside' their apps and offer an alternative way to advertise.
Think your in-app ads are not generating good revenue? More than 60% of app users push the 'uninstall'-button because of being annoyed by advertising shown in their dowloaded apps. In-app ads are actually proven to be the most common reason for driving your app users away!
Come and join the Calldorado seminar in a beautiful venue - Saw Swee Hock Centre in central London. Learn how to monetize and engage your app users by adding the Calldorado Caller ID feature to your Android app.
With our Calldorado SDK app users get a useful Caller ID feature with the app name & icon and developers benefit from ads appearing on after call screens based on the user's call history.
---
Agenda:
17:30 - Registration
18:00 - Intro
18:10 - Mobile app industry challenges – LTV and Monetization
18:30 - Calldorado, a unique App Life Time Extender and Monetization Solution
18:45 - Lets get serious! Calldorado SDK implementation demo in real-time
19:00 - Drinks, snacks & networking
There will be plenty of time for questions and conversations after the presentation is finished. 
---
Meet the team behind the global monetization hit of 2015, the Calldorado SDK. 
Your hosts: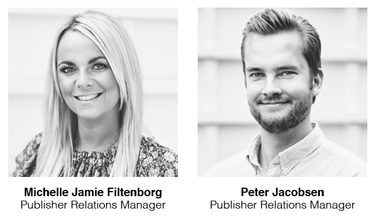 ---
Get to know how much you can really make from your apps! Find out more on calldorado.com