Description
Join the Nashville Institute for Faith & Work and Pitttsburn Leadership Foundation's Lisa Slayton at Adele's on Feb. 8 from 11:30a.m.—1 p.m. to take a dive into understanding "corporate culture" and how a faith perspective intersects. Tickets are $25 and include a full-course lunch and admission.
Date: Feb. 8 from

11:30 a.m.—1 p.m.

Location: Adele's (1210 McGavock St. Nashville, TN. 37203)
Cost: Regular Admission—$25
Culture Matters: If we desire real flourishing in our city, then we must pay attention to not only the flourishing of our people, but also to the flourishing our of organizations and our institutions. The culture of any organization—church, business, nonprofit, even family—requires healthy and effective leadership, but it also requires every person to be fully engaged and working out of the best version of themselves. It also requires clarity on what matters most so that everyone is empowered and able to fully participate. Understanding what it takes to accomplish this is the first step to building vibrant cultures, practicing and embedding this into the DNA is a journey that requires commitment and intentionality. Join the Nashville Institute for Faith & Work as we welcome Pittsburgh Leadership Foundation's Lisa Slayton to gain a new perspective and ideas on how to shape the kind of culture that everyone wants to join.
---


Lisa Slayton, Executive Director, Pittsburgh Leadership Foundation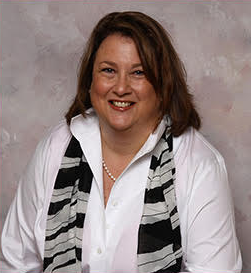 Lisa brings a diverse set of experiences to the leadership of the Pittsburgh Leadership Foundation. Over 20 years of marketplace experience in sales, marketing, and senior management roles as well as serving in a ministry leadership capacity.

Having both strong strategic and integrating capabilities as well as design and connecting strengths allows her to serve the organization on a number of fronts. Lisa develops and implements all strategic initiatives and gives operational oversight for the organization. Additionally, Lisa provides executive leadership for business development and donor relationships as well as new initiatives and partnerships that advance the mission and vision of the Pittsburgh Leadership Foundation.

Since joining the Pittsburgh Leadership Foundation in 2005, Lisa has designed and launched the Leaders Collaborative and delivered organizational development consulting, training and coaching services to organizations such as Bombardier TTS, NetHealth, CTR Systems, Akina, Prominent, ABC Anesthesia, Light of Life and WabTec.

Previous business experience includes Marketing Director for PG Training and Consulting, Business Analyst and Information Systems manager for Kaufmanns Department Store, Account Manager and Executive for Byer California, Buyer and merchant for Charming Shoppes and the Denver Dry Goods.

Additionally, Lisa has served as volunteer women's ministry director and as a Board Elder at New Community Church in Wexford PA. Lisa is married to Roger for 33 years and has one son, Zachary.