Lunch & Learn ~ Web Presence 201 - LinkedIn, FaceBook, Twitter, Google+

Wednesday, September 19, 2012 from 12:30 PM to 2:00 PM
Event Details
Web Presence 201 - LinkedIn, FaceBook, Twitter, Google+
Learn how an expanded online presence increases exposure, enhances credibility and puts you in front of more potential clients.
In this practical presentation you will gain an overview of effective strategies for building and maintaining your web presence, including:
Presenter:
Jared Correia, Esq.
Senior Law Practice Advisor, Law Office Management Assistance Program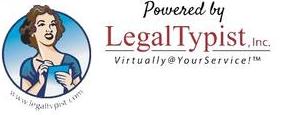 This event is being produced, powered and live text chat moderated by @LegalTypist.
LegalTypist is responsible for the selection, set up, maintenance and administration of web based tech for an ever growing base of US based attorneys and law firms. To learn more about LegalTypist, visit www.legaltypist.com
If this event has already happened, and you are interested in obtaining access to the recording, visit

Organizer
The Legal Connection
The Legal Connection ~ where legal technology and people connect.