Description
A look at business metrics, reporting, and what is most important when it comes to evaluating financial statements and a P&L. This presentation is designed for managers who are looking to grow in their organizations and take on a new responsibility. The hour-long presentation provides a nice financial foundation to help you get ahead of the competition and better align your own strategy with the larger business.
The class includes lunch and beverages. This session is pre-approved for 1.0 HRCI General and SHRM credits.
The Workplace Masters Institute is brought to you by: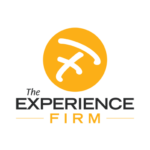 The founders of Duo Works, Linda Blackmon, and Jessica Miller-Merrell both have a background in Human Resources and Recruiting and are committed to providing resources on the subjects of HR, recruiting and leadership.