Description
Step Up to Leading the Growth of Your Business
Presented by The CraneWorks,
Don't let the uncertainty of rising commerical rents, wages and complexity of marketing hold you back from reaching for the full potential of your business. Learn from experiences of small businesses that grew through the depths of the recession and are still growing. Be able to lead your whole company to generates value for your customers.
Take aways:
A holistic visual way to connect your most valuaabe strategic growth ideas to
achieving end results

Options to respond to risks noted above

Top three growth strategies client businesses use year after year
Details:
Date: Tuesday August 16
Time: 12:00 noon - 1:00 p.m
Location: Moose Lodge, NextSpace Berkeley, 2081 Center St., Berkeley, CA 94704
Light Lunch sponsored by TownSquared
Transportation: Best to take BART to Berkeley Station
Parking available in lot across the street and further west on Center Street
Thank you to our sponsors:
NextSpace Berkeley
Facilities and communications
TownSquared.com
Lunch, communications and two free tickets to its East Bay members
You are invited to checkout and join Townsquared.com by clicking here.
Presenter and Facilitator: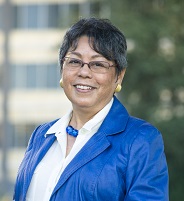 Darlene Crane is passionate about helping business owners and enterpreneurs lead their companies strategically and realize the rewards and results for their efforts. She is a business growth advisor with a specialty in revenue generation with over two decades of experience. She has helped hundreds of existing small businesses and startup entrepreneurs pinpoint and deliver unique value to customers, product and service management, prepare for seeking financing and complete growth projects. The CraneWorks focus on individualized advising and interactive group programs for small and mid-size businesses helps owners set and achieve goals for financial and operating results, leadership and greater purpose.
Prior to launching her professional practice, Darlene worked her way into Accounting and Tax Management, IT Program Management and Group Product Manager in financial services by taking on the toughest projects. She obtained an MBA in Finance and earned recognition for leading organization-wide teams to delivered results beyond expectations.
Darlene presents, teaches and publishes papers and books for executive decision makers and managers of product and project teams. She taught 1000 graduate MBA and MS students in Technology Innovation and Business Value. Her textbook, Executive Accountability, was published in 2003 to help executives make the decisions that generate value and inspire staff to deliver results and customer loyalty.
Visit The CraneWorks website for more...