Lunch & Learn series: Entrepreneurship and Innovation - Why I Took the Leap
Description
Meet Baruch College alum Michael Gilvary, the co-founder and CEO of Idion and Cutaneous Information Technologies, two companies that are shaking up wearable technologies in healthcare.
After 15 years of working in "structured corporate environments" Gilvary decided to take the leap into entrepreneurship. In this Lunch & Learn series with the entrepreneur himself, Gilvary will share his journey as a startup founder and his thoughts on innovation and entrepreneurship.
The Lunch & Learn series is a roundtable-style event where we hear from successful Baruch alum who have started their own entrepreneurial ventures.
About the speaker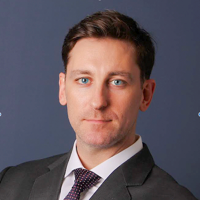 Michael has 15 years of management experience building successful executive leadership, operational, marketing and sales teams. Michael has vast experience in marketing within the healthcare industry from his experience across several divisions at the Stryker Corporation.
Previously Micheal served as the Chief Operating Officer and part owner of LULU DK based in New York City. In this position, Michael was responsible for all the operational responsibilities of the organization including profit and loss, strategic initiatives, personnel and operational efficiencies.
Gilvary's current startup, idion, has created a wearable personal identification and security platform. The technology is comfortable and securely authenticates the wearer and links them to a universe of identity-specific content that can be accessed via smartphone.