Lunch & Learn: Perspective - Live where you like, invest where money is
Description
What is your current perspective?
1. Are you a property investor looking for strategies that optimise your investment portfolio?
2. Are you a first home buyer who does not have enough money for that dream home?
3. Be wary of scams and deals that are "too good to be true".
4. Understand government incentives and "dangling carrots" – Don't miss the forest for the trees.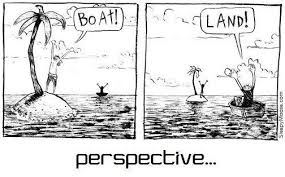 See the large picture:

Almost everyone struggles with striking the balance between their idea home vs how deep the pocket is. This is why most people have to compromise on where they live, then move to "upgrade" their home location and perhaps even "downsize" later on in life, as circumstances and preferences change. Often than not, the property (typically apartment) that most senior citizen downsize to, is a lot more expensive than the first property (house) they bought/rented so many years ago. So, why is there a smaller group of people who tend to do much better than the majority?

Zoom in onto the "what" and "how":
In this presentation "Live where you like, invest where money is", we'll take a closer look at:
1. The importance of setting your own life and financial goals
2. Understand key drivers in life journey and plan towards and around them
3. Self-employed or PAYG: optimise your cashflow and sustainably build an asset porfolio
4. Renter Investor – what does this mean, and does it work for you?
Seats are limited, reserve your seat today - FREE tickets for early birds!