Lunch & Learn : LG & Cisco Spark Room kit training
Description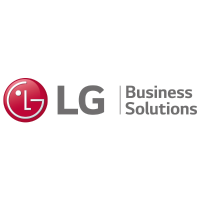 Dear LG and/or Cisco partner,
Thank you for your interest in this joint LG & Cisco workshop.
During this workshop we would like to inform & train you on the benefits of the partnership between the professional LG displays & the Cisco Spark Room kits.
We believe the combination of our solutions can make your life easier and provide better experiences at your customers.

Agenda :
10.00 Welcome

10.15 LG portfolio overview & value proposition

10.45 Cisco Spark Room kits (SRK) overview

11.15 Break

11.30 Appspace : turn your LG screen & Cisco SRK into a multi-purpose collaboration experience

12.00 LG & Cisco Integration, demo & hands-on

13.00 Lunch
We hope to see you on the 14th !
Kind regards,

LG , Cisco & Appspace