Lunch & Learn - LEED v4 Priorities, Credits & Your Practice (CE)

Wednesday, September 17, 2014 from 11:30 AM to 1:00 PM (EDT)
Event Details
Join Kentucky U.S. Green Bulding Council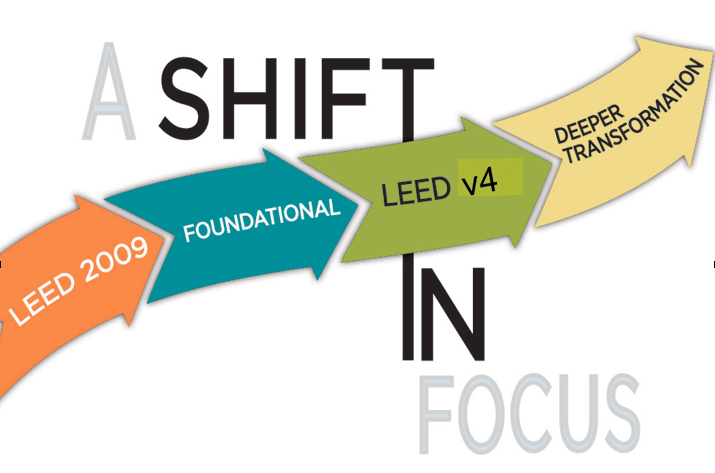 as we begin to roll out LEED v4. 
(1 GBCI credit)

This will be the first in a series of events over the next year to educate LEED APs, LEED GAs, other educators, and anyone involved in specifying, designing, constructing, managing or operating a LEED building or project.
Join Kentucky U.S. Green Building Council Education Committee Chair, Gary Hisel, LEED AP BD+C, for a session packed with information you'll want to know about LEED v4:
A brief history of LEED v4


LEED v4 development priorities

Specific market sector improvements, including:

Market adaptations for data centers, warehouse and distribution centers

, hospitality, EB (Existing Building) for schools, EB for retail, and homes/mid-rise

LEED ND (Neighborhood Development)

The simplified structure of EBOM - building components, site infrastructure, policies, performance actions and tracking

Residential improvements - continuous improvement, alignment of certification thresholds, mid-rise, mandatory water and energy metering, new energy performance, and simplified documentation for MR and EQ.

Improved environmental outcomes - global climate change, human health, biodiversity and ecosystem services, sustainable and regenerative material cycles, green economy, community quality of life.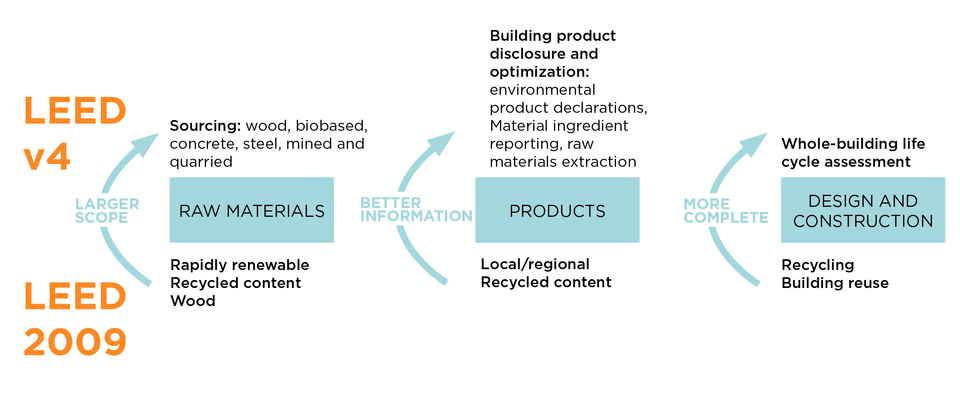 In his capacity as Kentucky USGBC LEED v4 Liaison, Gary will report on the most up to date information from the USGBC on LEED v4. After listening to this presentation you will:
Have learned the history of LEED v4's development and the timetable for implementation
Understand LEED v4's developmental priorities and point structure
Learn the new credits and the requirements for achieving them
Realize LEED v4's potential impact on your practice
About Gary Hisel, LEED AP BD+C
Gary Hisel is Senior Design Manager for Gray Construction, in Lexington Kentucky, where his responsibilities include: managing teams to deliver large industrial and commercial projects for this top ENR design build company, which has over $900 million in sales from an international client base. An accredited professional, LEED AP BD+C, Gary has designed multiple LEED certified buildings, including the first Anheuser-Busch warehouse facility.
Gary serves in leadership roles as follows:
Chairman of the Design Manager's Association and on the In-House Specifications Committee.
Chairman of the Kentucky USGBC Education Committee, the Kentucky LEED 2012 (renamed v4 later) Point of Contact, and a member of the Kentucky USGBC review committee of the IgCC providing recommendations to the state adoption committee.
Previously at Gray, Gary directed all the technical support staff for the entire company and managed and coordinated with Design Managers to produce all construction documents. Gary's earlier experience comes from consulting to architectural firms on government projects, surveying existing buildings and programming the work needed for renovation, creating custom applications and systems for design and construction companies, directing technical services for an architecture firm (Dries + Associates, PSC), and teaching as Associate Professor at universities including University of Kentucky, University of Virginia, and Eastern Kentucky University.

Lunch is included in your registration fee.  Free 2-hour parking at Lexington Central Library.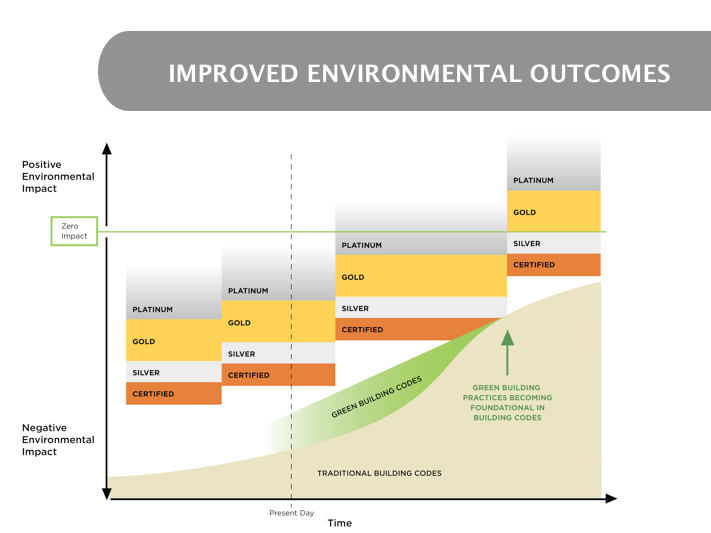 ---
---
According to Gary Hisel, our KY USGBC LEED v4 Liaison, of the 57 credits listed below, only 4 will go unchanged, 27 have minor changes and 25 are new or have had substantial modifications.  Here's some of what Gary will address at the Lunch & Learn:

Differences between LEED v4 and v2009:
Now, 100 points possible.
One brand new category - Location and Transportation (some points are similar to the previous Site credits).
Of the credits possible, here's a visual of some of the changes you'll need to know about:
---
Red = New Credits or Substantial modification
Yellow = Minor Changes
Green = No or Non-substantive change
---
Location & Transportation 8 credits
3 New Credits or Substantial modification

5 Minor Changes
Sustainable Sites 7 credits
1 New Credit or Substantial modification

6 Minor Changes
 Water Efficiency 7 credits
4 New Credits or Substantial modification

3 Minor Changes
Energy & Atmosphere 11 credits
5 New Credits or Substantial modification

3 Minor Changes

3 Green Non-substantive change
Materials & Resources 13 credits
11 New Credits or Substantial modification

1 Minor Change

1 Non-substantive change
Indoor Environmental Quality 11 credits
2 New Credits or Substantial modification

9 Minor Changes
---
If you are ready to read up on LEED v4, including how it was developed and adopted, here are some helpful pieces:
 LEED v4: The Future of Green Building is Here

When & Where

Lexington Central Library
140 East Main Street
Lexington , KY 40507


Wednesday, September 17, 2014 from 11:30 AM to 1:00 PM (EDT)
Add to my calendar
Organizer
Kentucky U.S. Green Building Council
The Kentucky U.S. Green Building Council and its volunteer members are connecting business owners, homeowners, educators, like-missioned organizations, building design and construction teams and policy makers with sustainable approaches to today's pressing energy, environmental and economic issues.
We celebrate more than 400 LEED projects in Kentucky, and the 1000+ LEED accredited professionals who help design, construct, operate and maintain them.



Vision
To improve the health and welfare of all Kentucky citizens through a sustainable and responsible built environment. 
Mission
To educate and promote the design, construction, and operation of buildings and the built environment in Kentucky that are environmentally responsible places to live, work and learn.


Aims
Develop an organization of excellence to solidify the Chapter's capacity to impact market transformation within the Commonwealth of Kentucky to a sustainable built environment.
Provide the education and forum for dialogue with all stakeholders including Kentucky's underserved population to drive an overall increase in the market's capacity for sustainable development and access to all.
Advocate for public policy advancing the mission and vision of USGBC and educate policy leaders in the advantages of the LEED system as a standard for green building and neighborhood development.
Encourage the use of Green Building Best Practices and additional tools and standards for certifying green buildings and neighborhood development.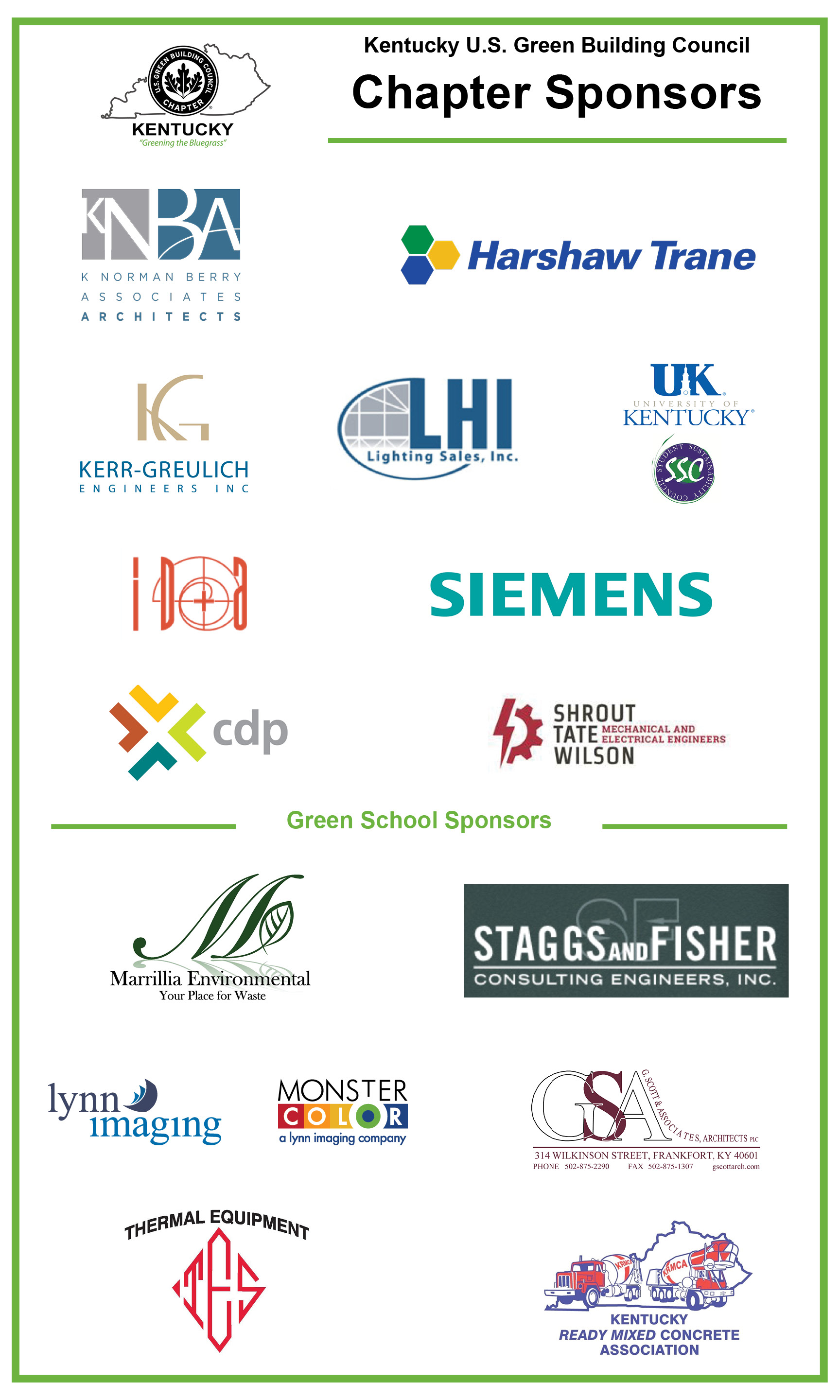 Lunch & Learn - LEED v4 Priorities, Credits & Your Practice (CE)