Lunch & Learn: Immigration Law - Visa Options for Founders & Employees of New Companies

Monday, December 5, 2016 from 12:00 PM to 1:00 PM (MST)
Event Details
About this Workshop:
Visa Options for Founders and Employees of New Companies:  There still remains a notable hole in our immigration system for foreign national entrepreneurs. Consequently, we must fit founders of new companies into one of the existing categories. The L&L will cover the following visa types: H-1b (specialty occupation professionals), E-2 (Investors from Treaty Countries), TN (Professional visas for Canadians and Mexicans), O-1 (Visas for individuals with extraordinary ability in business or sciences), National Interest Waivers (Greencard applications for those performing work in our national interest), Advance Parole for entrepreneurs.
Target Audience:
We will also cover practical concerns, such as how and when to begin the H-1b visa process and how to transition from F-1 (student) status to H-1b status. These topics will be of great interest to any members of Galvanize who are foreign nationals (i.e. non-US citizens or permanent residents), and to any company that is interested in hiring foreign nationals. 
Meet Your Presenter:
Matthew Shaftel is the founder of SHAFTEL LAW, a law firm dedicated 100% to Immigration Law. He has practiced exclusively immigration law for the last 6 years (and practiced immigration law less exclusively for another 3 years before that.) He focuses on employment immigration, particularly visa options for founders and employees of new start-up companies. Matthew lived in the Bay area before moving to Denver, and held positions both in finance and for a tech start-up a long time ago (2000, at the height of the early tech bubble). 
Check out Matthew's Bio Page on his website for more info: http://www.lawshaftel.com/attorney-profile-matt/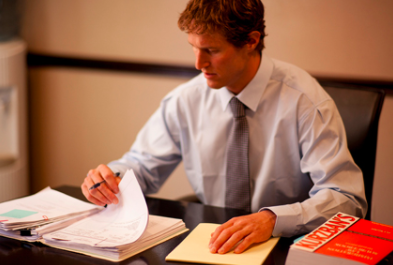 NOTE: This Lunch & Learn is an exclusive offer for Galvanize Members & Students. Lunch will be provided & this will be taking place in the Gold Coin Conference Room on the 4th Floor. Seats are limited. While we do our best to accommodate all dietary restrictions, we cannot promise that there will always be a gluten free or vegan option. Please contact the organizer 72 hours in advance should you need to request a particiular meal option or have severe allergies. 
When & Where

Galvanize Platte
1644 Platte St.
Gold Coin Conference Room (4th Floor)
Denver, CO 80202


Monday, December 5, 2016 from 12:00 PM to 1:00 PM (MST)
Add to my calendar
Organizer
Galvanize Platte Street
Website:http://www.galvanize.com/organizer/galvanize-platte-street/
Lunch & Learn: Immigration Law - Visa Options for Founders & Employees of New Companies