Description
Lunch & Learn: HR Landmines & Best Practices for 2019

January 17th Workshop Presented by Wells Law, LLC
Attn: Business Owners & Human Resources Professionals
HR law has been changing at the speed of light and 2019 looks to be no exception. In this live workshop offered in Columbus, you will learn actionable tips to proactively address the HR legal issues that are most likely to impact employers this year, including:
overtime
minimum wage
the new I-9 form
the new FMLA forms
independent contractor classifications
employee handbooks
non-compete agreements and non-disclosure agreements
sexual harassment policies, investigations & training
PLUS! HR professionals can be held personally liable and you want to be sure you're in compliance.

Employment attorney, business owner and HR professional Mindi Wells presents monthly workshops covering essential HR topics, encouraging attendees to bring up issues that concern them and introducing tools and resources that can help your organization avoid disastrous pitfalls.
Who Should Attend
This workshop is designed to share information and tips on current employment issues with a wide variety of business professionals. Whether you are just starting out or have been in the trenches for quite some time, are an HR professional or supervise employees, these workshops will help update your knowledge and skills as you manage your human resources.
---
Date: Thursday, January 17, 2019
Time: Doors open at 11:30 am for lunch and networking, presentation from 12:00-1:00 pm
Cost: $20 per person includes Workshop, networking opportunities, training materials and lunch
Location: Panera Bread Conference Center, 875 Bethel Road, Columbus
Seating is limited. Register today!
WORKSHOP IS ELIGIBLE FOR SHRM AND HRCI CREDITS
For more information, visit shrmcertification.org or hrci.org
Please note: EventBrite charges a fee that goes directly to them. Our registration fee has remainded the same ($20) for years.
*We may be taking pictures of this event for blog, social media, and other use.
---
Share this with other business owners, HR pros and/or supervisors who are interested in this topic!
---
Sponsor

Learn more about CloudCover here.
---
Presenter
Mindi L. Wells, Esq., PHR – Employment attorney, business owner and HR professional with over two decades of insightful, hands-on experience in business, finance and human resources. Mindi is well-known in the Columbus and Northwest Ohio business community for her enthusiasm, practical advice and customized training content delivered with an interactive and humorous approach. She hosts regular lunch and learn workshops in Columbus.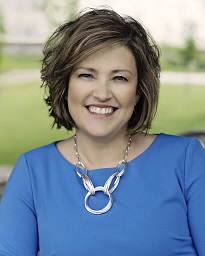 Mindi is a frequent presenter and has provided on-site workshops for the Columbus Blue Jackets, Union County Board of Developmental Disabilities, Franklin County Municipal Court Clerk's Office and the Ohio State Medical Association. She is an adjunct faculty member of Capital University where she teaches Ethics & Social Responsibility. Learn more about Mindi here.
Great feedback from Mindi's workshops:
"Very relevant topic, excellent presenter, great content."
"Mindi simplified changes to the law and made it easy to understand."
"She gave us strategies to prepare for success - as opposed to a reactionary response."
"Great ideas and examples were shared today."
"She used relevant, applicable examples of everyday situations I am dealing with."
"Mindi is such a great speaker. Thank you for putting it into language I can understand."
---
About the HR Workshops
Wells Law partners with area businesses for a noon networking event featuring lunch and hot topics in HR and workplace law along with conversations with colleagues in a casual, comfortable setting. The monthly workshops feature topics requested by the business owners and HR professionals who attend our events.
Refunds: You are welcome to send a replacement; however, refunds are not available.

Questions? Contact us! Wells Law, LLC - 614.702.7473