Description
Come out to FatPipe ABQ for a Lunch and Learn!
How to Read a Patent
Patents contain a wealth of information that is often cloaked in spectacularly obtuse text.
How do we make sense out of it all?
Scientists and business leaders will have multiple concerns.

Can we patent our similar idea?
Could we practice our invention?
Could a competitor enforce its patent?
Each question requires us to read a patent differently. We'll help you understand what to look for when you read and when it's time to ask for help from an IP expert.
This is a brown-bag lunch event so bring your own lunch! Soft drinks and water will be provided. This workshop is free – but you do need to register!
Our Instructor: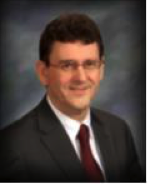 Jonathan L. Schuchardt, Ph.D., is a registered patent attorney, fluent in organic chemistry, catalysis, and polymer chemistry, with twenty-seven years of experience in IP law. An expert in devising patent strategies, growing patent portfolios, and improving IP processes, Jon provides concise, timely counseling to business leaders, R&D managers, and research scientists. Since joining Dilworth IP in 2011, Jon has drafted and prosecuted patent applications, prepared opinions, and counseled the firm's clients on intellectual property issues. Previously, Jon was Senior Counsel at LyondellBasell Industries in Newtown Square, PA, where he supported various business areas with patent application drafting, prosecution, counseling, agreements, and client education. After graduate school, Jon worked for Lyondell's predecessor ARCO Chemical Company as a research scientist, primarily in the area of polymer synthesis. In 2014, Jon and his wife Margie moved to New Mexico to take advantage of the warm climate, extra elbow room, and clear, dark night skies for amateur astronomy.
---
FatPipe ABQ is a collaborative workspace where entrepreneurs start businesses. Bring your vision to life in a collaborative space, working among like-minded people with whom you can share ideas and resources. Learn more at www.fatpipeabq.com