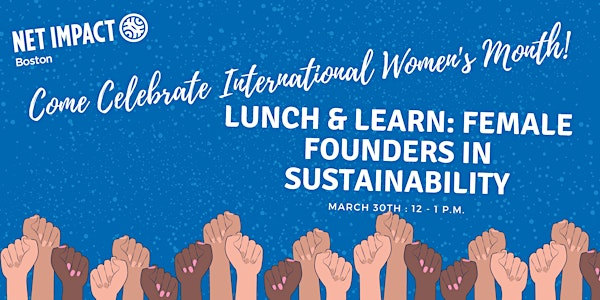 Lunch & Learn: Female Founders in Sustainability
Come celebrate International Women's Month!
About this event
Join Net Impact Boston in celebrating International Women's Month! This month is all about celebrating the accomplishments of women, both past and present. To wrap up the month, we are hosting a lunch & learn to highlight the amazing work of female founders who have built their businesses around sustainability. We will hear from our panelists on topics including how each founder defines sustainability, the tradeoffs and sacrifices they've had to consider in order to run their business, and how they're creating solutions to make a positive change for our planet. Our panelists will include the following:
We hope to see you there!