Lunch & Learn ~ eDiscovery 101

Wednesday, November 7, 2012 from 12:30 PM to 2:00 PM
Event Details
Are you one of the many lawyers that avoid eDiscovery completely because you find the topic overwhelming to tackle?  If so, you are missing out on the opportunity to understand the facts of a case faster and better, which can lead to better and more cost-effective results for your clients. You look good, and your clients are happier.  
99% of the information created today is electronically stored information or ESI, and thinking about and handling ESI is now a requirement for practicing lawyers.   
This 90 minute class will teach you how to get started conducting eDiscovery for your cases by:
Walking you through the rules you need to follow in your jurisdiction; 

Helping you identify the sources and the types of ESI your client may have that are relevant to the case; 

Identifying what you need to do to meet the obligation to keep information for your client when a matter comes up; 

Understanding the process of getting ESI from your client's systems to a form where you can review and produce it, and 

Making you aware of resources to draw from when conducting eDiscovery (including rules, case law, templates, checklists, etc.
Questions from participants will be answered at the end of the presentation. 
Kelly Twigger is the Principal of ESI Attorneys, a firm dedicated to advising clients on the issues in electronically stored information, including eDiscovery and social media. ESI Attorneys works with law firms, corporations and municipalities to prepare for eDiscovery and to manage eDiscovery in litigation.   Kelly is a former litigator with an AmLaw 200 law firm with significant experience in managing discovery in complex commercial matters and class actions.  She is also a frequent speaker and educator in eDiscovery.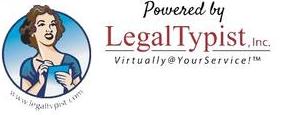 This event is being produced, powered and live text chat moderated by @LegalTypist.
LegalTypist is responsible for the selection, set up, maintenance and administration of web based tech for US based attorneys and law firms. To learn more about LegalTypist, visit www.legaltypist.com
If this event has already happened, and you are interested in obtaining access to the recording, visit:
Organizer
The Legal Connection ~ where legal technology and people connect.