Lunch & Learn ~ Digital Dictation To Done

Wednesday, February 6, 2013 from 12:30 PM to 2:00 PM
Event Details

Phillip Metcalf
With over 30 years of professional IT software experience, Phil has focused on the technologies surrounding speech for the last 10 years. As a Speech Solutions Specialist, Phil installs, configures and trains lawyers, doctors and law enforcement professionals on the use of Philips dictation products.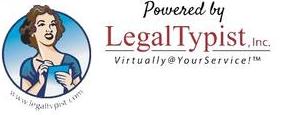 This event is being produced, powered and live text chat moderated by @LegalTypist.
LegalTypist is responsible for the selection, set up, maintenance and administration of web based tech for an ever growing base of US based attorneys and law firms. To learn more about LegalTypist, visit www.legaltypist.com
If this event has already happened, and you are interested in obtaining access to the recording, visit: www.thelegalconnection.com
Organizer
The Legal Connection
The Legal Connection ~ where legal technology and people connect.