Description
Advanced Sourcing Techniques
Sourcing is the practice of seeking out qualified job seekers using networking, referrals, internet or phone sources to find passive candidates before they begin actively applying for job opportunities. In this highly competitive talent market, sourcing is a great way to engage a targeted candidate pool. This hour-long workshop will discuss the basics of social sourcing, phone sourcing, and boolean search. We'll help you find those purple squirrel candidates in your most challenging candidate market.

The class includes lunch and beverages. This session is pre-approved for 1.0 HRCI General and SHRM credits.
The Workplace Masters Institute is brought to you by: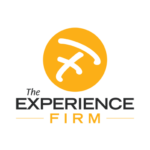 Duo Works co-founders, Linda Blackmon and Jessica Miller-Merrell, both have an extensive background in Human Resources and Recruiting, and they have teamed up culture consultant Elijah May to create the institute. Together, they have committed to providing a full array of training that advances performance in the areas of leadership, recruiting, and human resources.