About this Event
We all have business setbacks, disappointments, and moments of being thrown off course by the constant changes around us.
Our options: we can stay stuck or use these moments as opportunities to learn, grow and create something better.
Let's commit to moving forward into the new year with a commitment to continuous learning and improvement!
Jen Slaw will teach us to think like a juggler: Set clear goals, embrace a growth mindset, and implement deliberate practice….all while staying flexible in the face of change.
She'll share her unconventional career path from structural engineer to professional juggler to speaker and her 4-step framework for greater performance and fulfillment in life and work.
We'll have FUN tossing some balls around as we:
Focus & Prioritize for efficiency and presence. Juggling is NOT multi-tasking.
Improve Collaboration & Communication. Teams should always be getting tighter.
Identify Stumbling Blocks. The same mistakes yield the same results.
Create & Master New Strategies. Commit to a growth mindset & continuous improvement.
Hear Inspirational Stories - from party-clown to Broadway!…and 3 steps you will apply to your own career growth.
"People left energized and inspired by both the actual practice & deep metaphors of juggling." - Exponent Philanthropy
"Left a lasting impression...a memory our team will continue to share in future conversations." - Bristol-Myers Squibb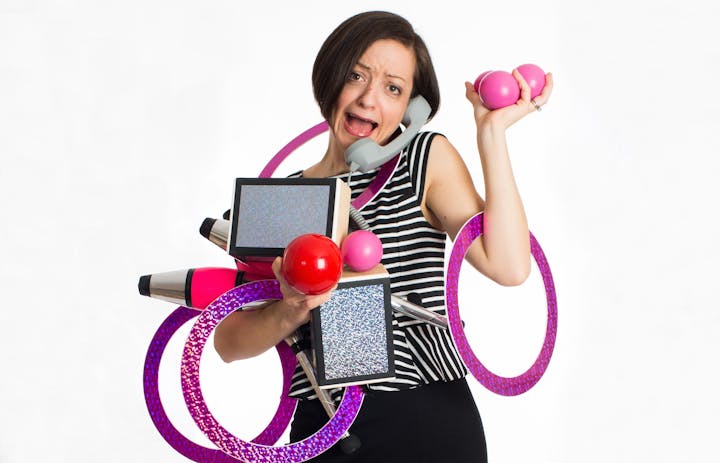 About the presenter:
Jen Slaw works with companies struggling to keep up with constant change and looking to improve employee engagement, productivity and innovation. She's shared her unique approach to problem solving and life juggling on ABC News, Fox, Huffington Post Live, Good Day Sacramento, Good Day Philadelphia, the Late Show with David Letterman, Off-Broadway and TEDx stages & more. A world-record-holding juggler, she uses principles of juggling to teach strategies that result in more balanced, productive, motivated, creative problem solvers and effective collaborators.
Jen transitioned from a career in structural engineering to one in professional juggling and ultimately speaking and training, roles in which she felt more fulfilled and could have more creative freedom and impact. Her interactive keynote experiences and training programs provide hands-on learning and engagement that results in meaningful insights and tools for adopting a growth mindset, integrating work/life, staying nimble in the face of change, strengthening teams, and creating a positive work environment.
Jen holds degrees in engineering & art from Swarthmore College, and also directs the non-profit Juggling Life, inspiring youth through interactive arts programs to redefine what's possible. Jen believes that taking the untraditional path can lead to the biggest rewards of personal & professional fulfillment.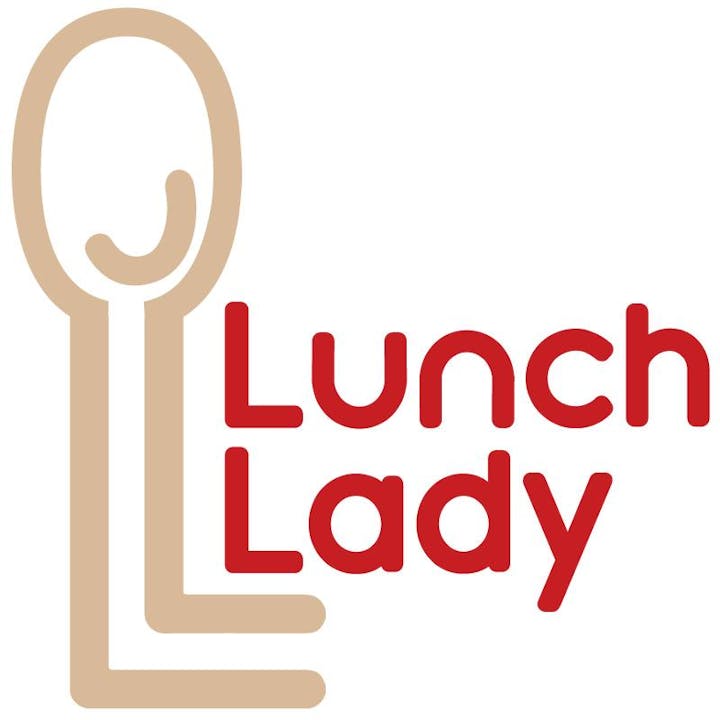 Who is the Lunch Lady?
The Lunch Lady is a platform for women (and man-bassadors) in business. Lunch Lady is about education, networking and creating opportunities that grow and develop yourself and business.
What is Lunch Lady's Mission?
The mission is to provide a courageous space for you to access your internal blueprint to grow your life and business by connecting you with people who will be a demand for you to have money, grow your business, and discover what it will take for you to live your best life. Lunch Lady wants you on the court, not the sidelines of your life, talking about your business or talking about what you need, whether it is finding your magic number that flips your business over to profitability, creating and finding your ideal client, or getting clear about the kind of business experience you want to have. It's about learning to view your mistakes as an opportunity for success so you don't stay stuck and can continue to grow and succeed in your business using your higher purpose.
"Unless commitment is made, there are only promises and hopes… but no plans."
~ Peter Drucker
Lunch Lady knows:
You started a business to do what you love and get paid for doing it
It is not easy
Crippling fear can stop you from taking action
Business has a language all of its own. We want you to find your own language and create the courage to share it so that you can have an impact on your business, finances, and world.
For many women, there is no plan B.