Description
Lunch Beat Manifesto

1st rule: If it's your first time at Lunch Beat, you have to dance.

2nd rule: If you have been to Lunch Beat before, you have to dance.

3rd rule: If you are too tired to dance, please have lunch elsewhere.

4th rule: Everyone present at Lunch Beat is your dance partner.

5th rule: You don't talk about your job at Lunch Beat.

Twitter: @LunchBeatBOS
Hashtag: #LunchBeatBOS
Facebook: Lunch Beat Boston
Registration: Tickets are non-transferable and non-refundable.
LUNCH BEAT BOSTON #3 SPONSOR

Roundarch Isobar bringing people and brands together like never before.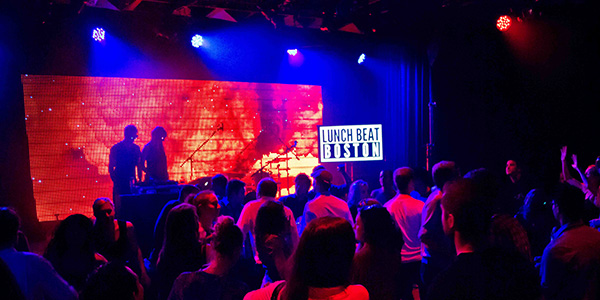 Organizer of Lunch Beat Boston #3
Lunch Beat was founded by Molly Ränge in June 2010 in Stockholm, Sweden. The 1-hour daytime club movement has since spread to dozens of cities around the world with thousands of participants. Lunch Beat sessions feature a live DJ set with lunch and water. Lunch Beat Boston is hosted in locations across the city and is a high-energy club experience. Boston has a vibrant technology & music community and we're celebrating on the dance floor!