Lunch and Learn Workshop Series

Thursday, April 13, 2017 from 1:00 PM to 2:00 PM (EDT)
Event Details
Join us for Lunch and Learn Workshop Seminar Series at Desiring Health | Massage Elements.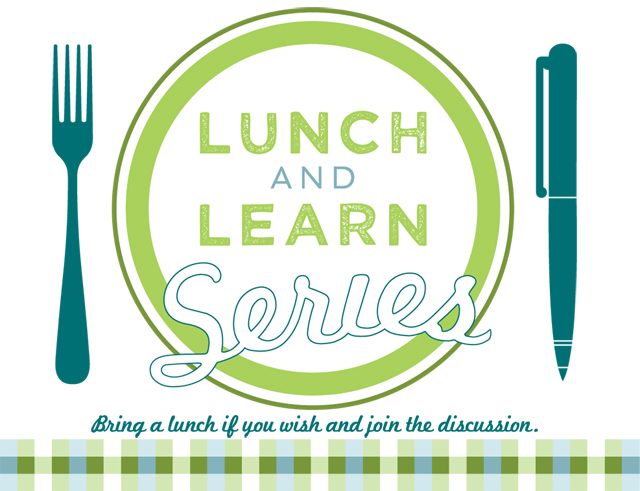 Lunch & Learn Workshop Topic Summaries
Nutrition 
We will be dispelling myths about what foods are healthy or harmful from infancy through adulthood. We will be educating you about what foods cause sickness, including obesity, poor energy levels, heart disease, cancer, arthritis, etc. We will also present vital information on how exercise and the way you think affect your nutrition. All participants will be taught wellness implementation strategies for adapting a healthy eating habit for life to prevent disease, obtain proper weight control, slow down the aging process, and maximize your energy and health.
Stress Management
What is stress? What are the triggers in your daily routine and lifestyle? How do you manage it? One of our most popular workshops in our Lunch & Learn Series, Stress Management creates a sense of peace, balance and direction for a healthy future. We will teach your employees how to reduce stress, especially during this time of economic difficulty. This workshop is all about getting a grip on your thought-life and taking control of your future once and for all.
Women's Health
This workshop deals with some of the most common health concerns and conditions women face today. This workshop is also a huge benefit to men with significant others. Participants will learn how to promote women's health in body, mind, and spirit and maximize the joy in their lives.
Healthy Living to 100
We will teach you how to turn your current health crisis around. You will be taught how to become healthy through a variety of scientifically proven methods which have been tested in clinical trials and extensive research. How do you turn heart disease, cancer, or diabetes around and enjoy health to 100 and beyond? Scientific research shows us that our bodies, when healthy, are designed to live 120 years. Learn what it takes to reverse aging, regain health and prevent disease.
Headaches and Tension
Headaches affect all ages and genders. Headaches are common but, are absolutely not normal. This workshop will discuss the cause of headaches and offer healthy solutions other than drugs. Get headache free today!
Fit While You Sit
Are you working with proper ergonomics? Is improper, prolonged sitting damaging your spine, causing pain, arthritis and tension? This workshop provides solutions to the health problems caused by the modern work lifestyle and teaches techniques for optimizing any work environment to reduce common work related conditions such as headaches, arthritis, carpal tunnel, headaches, back and neck tension, and more…
What you will learn.
• Learn the principles of innate healing from interviews with CUTTING-EDGE CHIROPRACTORS.
• Hear powerful testimonies from patients who had LOST ALL HOPE for recovery.
• Explore how you and your loved ones can unlock the dynamic healing potential of your body 
Registration
Register and let us know how many guests you are bringing with you.
You Can Bring your Lunch or Enjoy Lunch with us and enjoy the discussion!
When & Where

Desiring Health Specific Chiropractic
969 Taskforce Drive
Fredericksburg, VA 22407


Thursday, April 13, 2017 from 1:00 PM to 2:00 PM (EDT)
Add to my calendar
Organizer
Desiring Health Specific Chiropractic: Jean Exume, DC
Desiring Health Specific Chiropractic serves patients in the Fredericksburg, VA and surrounding Northern Virginia areas like Stafford, VA. They are proud to offer a wide range of chiropractic care, including Upper Cervical Care, Fibromyalgia treatment, Neck Pain treatment, Chiropractic care, Migraine treatment, Whiplash treatment, Back Pain care, and Nutrition counseling. Desiring Health Specific Chiropractic is focused on providing the customized care that each patient needs.
Upon arriving at the facility, the chiropractic care provider will discuss each patient's concerns with them. That will be followed by a hands-on examination. During this exam, Dr. Exume will seek to identify the exact cause of the symptoms. While treating just the symptoms can work for the short term, it does nothing to resolve the real problem. Chiropractic adjustments can address the problem directly where it originates, allowing the patient to get free from pain at last.
At Desiring Health Specific Chiropractic, the goal is to serve each and every patient with dedication, honesty, and a high level of specific expertise. Patients are more than just numbers at Desiring Health Specific Chiropractic. Call anytime for an appointment.
Schedule a check up today. Call Desiring Health Specific Chiropractic care in Fredericksburg at 540.710.5843 or visit us on the web at www.getwellva.com
Lunch and Learn Workshop Series