Description
As Asia continues to drive the global economy's recovery and growth, Columbus Region companies can take advantage of strategically accessing the Chinese and Asian markets via Hong Kong, Asia's international trade, financial services & lifestyle hub!

Columbus Region entrepreneurs in tech, medical devices, information and healthcare technology sectors are invited to join us for a lunch-and-learn to discover resources available in Hong Kong including financing, infrastructure & market access opportunities for start-ups and tech entrepreneurs.

About the Speaker: Ms. Bridget Lee, Director Chicago, Hong Kong Trade Development Council.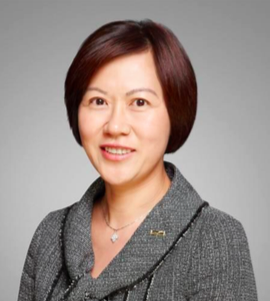 Ms. Bridget Lee is Director Chicago at the Hong Kong Trade Development Council (HKTDC) and has over 25 years of international marketing experience. With a global network of over 40 offices, the mission of the HKTDC Chicago Office team is to create and facilitate opportunities in global trade for Hong Kong-based companies. Ms. Lee is responsible for the promotion of Hong Kong's product and service industries, HKTDC tradeshow conferences, and outreach to 20 States located in the Central and Midwest USA.
Since joining HKTDC in 2001, she has been involved in the Council's U.S.- China, US-Asia trade and investment initiatives through engagement with the private sector and key stakeholder groups located within the Central and Midwest US States.
Prior to HKTDC, Ms. Lee spent over a decade in the Asia Pacific region as a marketing professional, with expertise in IPO and B2B market entry strategy execution for US, French, German, Australian JV companies in the e-commerce, IT, financial services, biotech, industrial and travel hospitality sectors. (US companies included: INCYTE Genomics, Swisslog, CIGNA, Principal Financial Group, Radisson Hotels, CA Computer Associates)
Ms. Lee is a Member of the Internationalization Advisory Group of the Hong Kong Baptist University School of Business, Executive Committee Member of the Chicago International Trade Commissioners Association (CITCA), and serves on the Board of Directors of the International Trade Association of Greater Chicago (ITAGC).
Ms. Lee is a graduate of Loyola University and Monash University, Melbourne, Australia, with her B.A. Honors (1992) in International Relations and Philosophy. She has been a resident of Illinois since November 2000. Bridget and her husband, Stephen, reside in Chicago with their teenage son and daughter.