Description
Join us for a Lunch and Learn with Gerald Daugherty!
Gerald Daugherty will be talking with YMF members about the role local politics plays in civil engineering and the process of how public projects get done.
All ASCE YMF, Austin Branch, and UT members are invited.

RSVP by clicking the "Attend Event" button above.

Wednesday, June 28, 2017
AECOM
9500 Amberglen Boulevard, Austin, TX 78729
11:30 AM - 1:30 PM

Please feel free to forward this invitation to friends and coworkers! Hope to see you all there!
---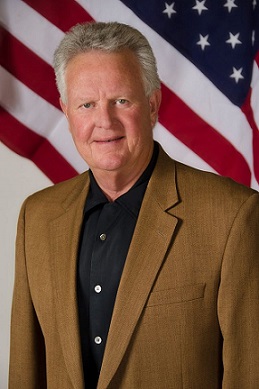 Gerald Daugherty is a 1975 graduate of the University of Texas. He has been an Austin businessman for more than 28 years; owning and operating several successful ventures, his most recent being Jack Allen's Kitchen…a very popular restaurant located in Oak Hill and the newest Jack Allen's Kitchen at 2500 Hoppe Trail in Round Rock.
Gerald was elected to the Travis County Commissioners Court in November of 2002 where he served as commissioner of Precinct 3 until 2008. He is a true fiscal conservative. His main concern then was to keep county taxes at bay and he backed up his words when he took a 10% cut in his salary each of the six years he served. He still believes there are ways to curb the county's spending and will continue to be the lone voice of conservatism on the court.
A long-time advocate of a comprehensive transportation plan for Austin and Travis County, Gerald is committed to getting SH 45 SW built and to working toward a solution to all our traffic problems.
Commissioner Daugherty is considered by many on both sides of the political spectrum as a listener and problem solver. Concerned about the future of Travis County he chose to once again seek a seat on the Commissioners' Court which he won in November 2012.