Description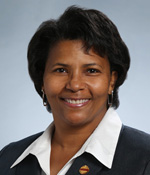 Join us for this special Lunch and Learn with our Region Advisor, Monnica Rose, DTM.
"Strategies for Goal Achievement: Your Road Map to Distinguished"
Does your club have enough members but not enough speaking spots?
Is your club consistently able to earn DCP points to be distinguished but is not listed among the distinguished clubs due to unmet membership requirements?
Has your club earned Distinguished or better status and is looking to do more?
We'll do a quick review of the DCP, then collaborate on ways to enhance your and your members' experience.
If you are planning to attend officer training, please register for either the First or Second Session.
Map of Texas Wesleyan campus
All interested members are welcome to attend any session.