Lunch and Learn - Loving Ourselves, Owning Our Worth- Postponed until March 5!

Thursday, March 5, 2015 from 10:00 AM to 2:00 PM (EST)
Event Details
LUNCH+LEARN WORKSHOP
Leadership empowerment for women who want more out of life.
PRESENTED BY ANNETTE SALDAÑA OF IRRESISTIBLEREQUESTS.COM
Lunch and Learn is a uniquely designed training experience to help you reach your personal and professional goals. 
 4 ways this is different from networking events: 
Impactful: 

Empowering coaching and fun. 

Fresh

 topics. Fresh insights.

Efficient: 

Designed for the busy woman who doesn't have time to waste and

wants to keep it real.

Tailored: 

Every Lunch + Learn has break out groups where you participate in a 7-10 minute think-tank TAILORED for your needs.

Nurturing: 

A new way of connecting with women, and it's proven to work.
FEBRUARY'S DIALOGUE:
Loving Ourselves Is Owning What We're Worth
Value yourself so you can have what matters most in life, love,
and business & feel good about it.
This month we are focusing on the mindsets and frameworks that will remind you of YOUR intrinsic value in this world. February's Lunch + Learn Workshop takes my best insights on valuing your time, talent, and contribution to all of your relationships: business, professional, and personal.
In our 4 hours together you'll: 
Participate in a transformative exercise that will ease you into resisting the temptation to settle.

Save YEARS of "figuring it out" on your own -- by discovering at least one hidden mindset that compromises your ability to have others recognize what you're worth.

Learn how to stop disqualifying yourself from life-changing opportunities with your reluctance to ask for time, attention, higher fees and money...and how building a powerful case for what you deserve is MUCH EASIER than you think.

Hear about real case studies detailing how people overcame self-defeating beliefs to earn more and have what matters most to them in life, love, and business. 

Receive a booklet with specific, word-for-word scripts, strategies, and tactics. 
Register for Lunch + Learn with Annette Saldaña on February 26th at 10:00 am.
Don't delay. Reserve your seat now.
Seats are limited and this workshop will sell out.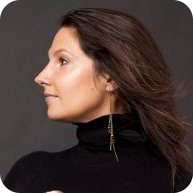 "I recently attended my first "Lunch and Learn," and it was a profound experience. Whether Annette is working one on one, or in a group setting, her ability to get to the root of the problem and provide practical guidance was both comforting and empowering. Many times she gave advice to someone in the room and I felt as if she was talking directly to me because her intuition is so uncanny. She has a rare knack for knowing when to provide encouragement and when to provide a wake-up call (or an ass-kicking). We worked through several eye-opening exercises and received practical instructions for how to apply what we had learned in daily life. It is so rare to be surrounded by strangers but to feel welcome and "safe" enough to discuss one's deepest dreams and fears, and I was truly inspired by Annette as well as by the other extraordinary women who attended."
 -Monica Martino
Executive Emmy Award Winning Producer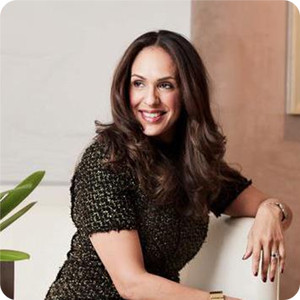 "Lunch and Learn with Annette Saldana is definitely a valuable use of time. Annette's ideas capitalize on the assets that women posses - instinct, insight, optimism - to help us work our way toward our goals.  Addressing self doubt, shifting perspective and doing these things in the right moment are concepts that Annette addressed.  I especially enjoyed interacting with other women while we considered these concepts in a way that should help us all get closer to the "irresistible requests" we want to make in our work and personal lives."    
-Brooke Edmond
C.E.O., Maynard Jackson Youth Foundation & Sr. Vice President at Jackmont Hospitality
Have questions about Lunch and Learn - Loving Ourselves, Owning Our Worth- Postponed until March 5!?
Contact Annette Saldana
When & Where

High Museum of Art - Table 1280 Restaurant
1280 Peachtree Street N.E.
Atlanta, GA 30309


Thursday, March 5, 2015 from 10:00 AM to 2:00 PM (EST)
Add to my calendar
Organizer
Annette Saldana
Annette Saldaña shows women business leaders how to ask big things of big people--biggening themselves in the process. Entrepreneurs who work with her come away prepared to join those who earn $1 million more before retirement. They strike bigger deals. Launch better initiatives. Lead faster teams. Negotiate higher fees. Her strategies and approach have helped such Fortune 500 companies as HBO, AT&T, AIG, and American Express create potent connections with customers. She has facilitated and led programs for over 50,000 people, including trainings for Ogilvy & Mather, FedEx, Bright House Networks, The Florida Holocaust Museum and The Women's Business Development Center.
Lunch and Learn - Loving Ourselves, Owning Our Worth- Postponed until March 5!