Lunch and Learn: Interface Between Long Term Care Insurance and Continuing...
Description
Lunch and Learn: The Interface between Long Term Care Insurance and Continuing Care Retirement Communities
When a client asks, "I'm planning to go to a retirement community eventually, so do I need long term care insurance?" do you know how to answer? And did you know the answer might be different depending on which CCRC the client is considering? In this presentation, Betty Doll, a local long term care insurance specialist, and Betsy Mayes, CPA, will discuss different types of facility contracts (locally there are significant differences between Givens Estates and Deerfield), financial considerations of each, and the impact of long term care insurance in different CCRC settings.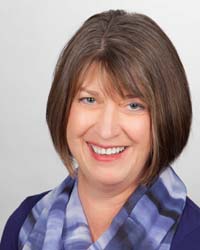 Betty Doll, principal at Doll & Associates Long Term Care Insurance Services, promises to make the discussion of long term care planning "easy, enlightening, and even enjoyable." Since 1998, she has specialized exclusively in long term care insurance planning. She is an instructor for the Certified in Long Term Care (CLTC) designation course, presenting to insurance specialists, financial advisors, attorneys, and CPAs around the country. Betty has been published in the Journal of Financial Planning (with co-authors Betsy Mayes and Linda Nelms) and Senior Market Advisor, and quoted in The Wall Street Journal and Kiplinger's magazine.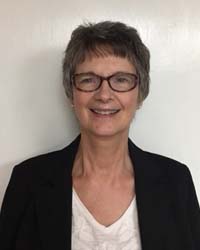 Betsy Mayes, CPA has been a sole practitioner since 1982 in Asheville. She is retired from UNC Asheville as a Lecturer Emeritus, after being a member of the Accounting faculty for 27 years, teaching Principles of Accounting, Intermediate Accounting, Individual Tax, and Taxation of Corporations and Partnerships. Her research interest is in Continuing Care Retirement Communities.
Lunch will be provided. Colleagues and guests are always welcome.
We hope you can join us!
Space is limited; please register by October 25.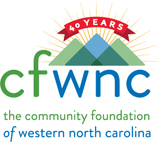 The Community Foundation of Western North Carolina (CFWNC) is marking its 40th anniversary in 2018. CFWNC works with families, businesses and nonprofits to strengthen communities through the creation of charitable funds and strategic grantmaking. A permanent charitable resource, the Foundation manages more than 1,120 funds and has facilitated more than $234 million in philanthropy since its founding in 1978. CFWNC continues to evolve to help donors and nonprofits meet their charitable goals and to serve the ever-changing needs of Western North Carolina and beyond. Learn more.