Description
Learn the ABC's of Title Insurance from Senior Underwriter Sallie St. Peter with Aurora Title Va.
Covering the basics of title insurance (1 hr. CE credit), including what title insurance covers, potential claims, and types of insurance available in Virginia.

Standard Owner's Policy vs. 2013 Homeowner's Policy (1 hr. CE credit)-Covering the differences between the two types of owner's policies available to buyers in Virginia.
Lunch will be provided by HHHunt.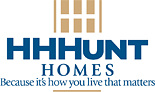 This is your Opportunity to eXpand your education and take your real estate business to the Next Level! Come with high eXpectations!
Our events are designed to help Great agents and brokers build Great businesses that are Building Their Legacies!
Registration is free and required as space is limited. Thank you, and we look forward to seeing you.
Open to All Agents, Brokers and Brokerage Affiliates
FAQs:
What are my transportation and parking options getting to the event?
Free parking is available on-site. The Jefferson Metting Room.
Can I have lunch and beverages during the event?
Yes. Lunch is sponsored by Samantha Landolt with HHHunt.
Can I invite other agents and brokers?
Yes, however each person must register for this event because seats are limited.