Description
Lunch and Learn: Cyber Warfare: The Internet of Things. by Author of Direct Fire - Brig. General Anthony J. Tata (Army Ret.)

Having served 28 years in the U.S. Army before retiring as a Brigadier General, acclaimed author Anthony J. Tata parlays his years of combat and operational experience into exciting, realistic thriller novels. In his new military thriller, Direct Fire (Kensington Books, Dec. 26, 2017), General Tata explores the potentials and damage of sophisticated cyberwarfare coupled with terrorist ground forces on American soil.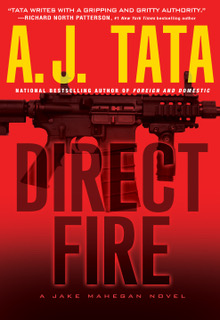 General Tata is author of Foreign and Domestic; Three Minutes to Midnight; Besieged; and his newest novel-Direct Fire.
For more information on General Tata, please go to http://www.gcccfoundation.org/life-tata/
Event sponorships are available by contacting Dunkin McLane at dmclane@gulfcoast.edu or (850) 872-3810.