Elika Aird, owner of Blissful Bodies Wellness ~ Raleigh based instructor, doula, Prana -Vinyasa Instructor and SoulFull Wellness Guide
About this event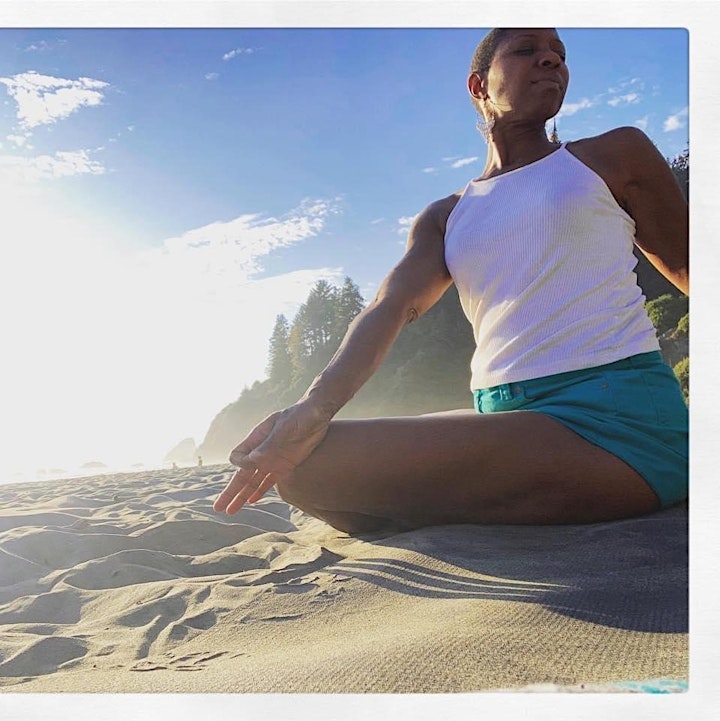 Join Elika Aird to welcome the Lunar Year, which is Year of the Water Tiger in Chinese Astrology. The tiger is known for its strength, focus, great power, but also her ability to rest and restore during the day, in order to hunt at night. Let's harness this type of awareness as we begin this year (again), listening and tuning into the sweet rhythms of the earth, asking us to be in-tuned with her, before we set our eye on our goals or our visions. Let us find "peace in every step" and each mindful breath, so that when turbulence brews within or without, we may keep our heads held high and move forward with clarity, love and wisdom and a deep connection to the Eye...the Divine...or God.
Join me for an ALL levels/abilities practice with gentle flowing movments to connect with the primal energy within us all, meditation to awaken the 3rd eye, and ending with yoga nidra (yogic sleep) to release and tap into your creative wisdom + power. Please bring 1-2 blankets/pillows/bolster and a journal for writing and an open heart.
Do not worry you will be tired ( unless you are severely sleep deprived). You will be revitalized and ready to start/continue your day with a fresh and NEW perspective!
Luminous Goddess Vibes ~ YouTube page