Lunar Galactic Activation - January 25, Leo Full Moon

Friday, January 25, 2013 at 10:00 AM (PST)
Event Details
Lunar Galactic Activation - Calling All Priestesses!
a teleclass series for women who are ready to embrace their feminine power
with Katie Todd and Emily Trinkaus
Friday, January 25 - Leo Full Moon


In this key evolutionary phase, our role as women is to reclaim our authority and reawaken our priestess powers. These teleclasses activate your memory of the truth of who you are - an infinite being with the power of the galaxy flowing through you in every moment. Jump in for just one session, or join us for the whole series!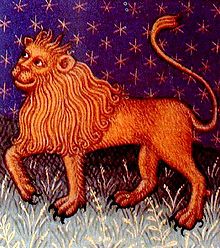 January's Full Moon is in passionate, playful Leo – the sign of love, joy, enthusiasm and self-expression. The Full Moon will square Saturn in Scorpio, potentially stirring up some crankiness, and revealing where we need to take responsibility for our own hearts and happiness, starting with being honest about our authentic feelings. Together we'll take a peek beneath the surface to discover any stuck energy lurking in the Underworld of the subconscious and blocking us from shining our Light, having fun, and expressing our creativity.

Emily will discuss the power potential of the Full Moon, revealing how to successfully navigate the planetary energies, and then Katie will connect and align the group with these cosmic forces and harness them to support us in opening our hearts, following our passions, and allowing for a more expansive flow of happiness in our lives. Specific needs of the women on the call will be addressed as well.

We're also offering a special personalized Priestess Galactivation session for one participant at the end of each call! Before the call, we'll choose a recipient (by random selection), and get her birth info so Emily can draw up her astrology chart. After working with the group's energy, we'll devote the last 15 minutes of the call to the selected individual. Emily will reveal how the Full Moon and other planetary alignments are showing up in her personal life, and Katie will support her to utilize these energies for her empowerment. To be included in the selection process, you must register at least 3 days before the call.

In these unique, fun and inspiring teleclasses you will:

- Deepen your understanding of the meaning and purpose of this moment in time.
- Pull in the energy of the planets and increase your felt connection with cosmic forces.
- Learn practical guidance for working with the available planetary energies.
- Receive support for claiming and expressing your feminine power.
- Access the power of the group energy field.
- Successfully ride the Full Moon surf!
- Join a galactic party without dressing up and going anywhere.
- Become a Full Moon Galactivator and embody your Priestess Power!

Details and Registration:

We gather for 75 minutes each month, either on the Full Moon or a day or two before the Full Moon, always at 10:00 am Pacific Time. Don't worry if you can't make it to the live call -- the sessions will be recorded, and you can access them at your leisure. Energy is not limited by time or space, so you'll be able to fully tap into the galactivation power through the recordings.
- Register above for our January Lunar Galactic Activation: $35

Upcoming 2013 Dates:

Monday, February 25 - Virgo Full Moon
Monday, March 25 - Libra Full Moon
Wednesday, April 24 - Scorpio Full Moon/Lunar Eclipse
Thursday, May 23 - Sagittarius Full Moon/Lunar Eclipse
Friday, June 21 - Capricorn Full Moon
Monday, July 22 - Aquarius Full Moon
Monday, August 19 - Aquarius Full Moon
Wednesday, September 18 - Pisces Full Moon
Friday, October 18 - Aries Full Moon/Lunar Eclipse
Organizer
Emily Trinkaus & Katie Todd
Emily and Katie are galactic priestesses, committed to activating feminine power. Emily is a professional astrologer and BodyTalk practitioner, and writes a weekly blog describing current cosmic events at virgomagic.com. Katie is an energetic healer, professional painter and mother. See her art at www.KatieToddArt.com, and learn more about her Energy work at www.KatieToddEnergy.com.