Description
Please join us for a very special night to let go of what no longer serves you with the energy of a full moon. We will begin the ceremony with an intention setting meditation. We will then go inward by using the power of your breath. Breathwork is an active form of meditation that can foster clarity, healing, and guidance. It's a way to release stuck emotions and anything else that's holding you back. You will be taken on a journey with an intuitively curated playlist. And with the help of aromatherapy and energy healings done by Ana, you will feel clear, empowered and full of your light.
We will then transition to a soundbath which will allow you to relax. You will embark on a deep meditative journey as you're immersed in a variety of sounds from quartz crystal singing bowls, bells, chimes, gongs and rattles. When the sounds from the bowls ring into our body, our cells and total being moves to the rhythm of the soundwave. This puts us in harmony with the soundwave and assists in returning us to an optimum healthy state of being.
Dom intuitively invites the appropriate sequence of vibrations and harmonies through several singing bowls bathing you in soothing, encircling soundwaves to promote peace, deeper relaxation, restoration and expansive consciousness.
What to Expect:
- Learn about the energy of this specific moon
- Guided meditation to set intentions
- Release any blocks that are holding you back with breathwork
- Relax your body and mind with a soothing Quartz Crystal Soundbath
- Leave feeling relaxed and at peace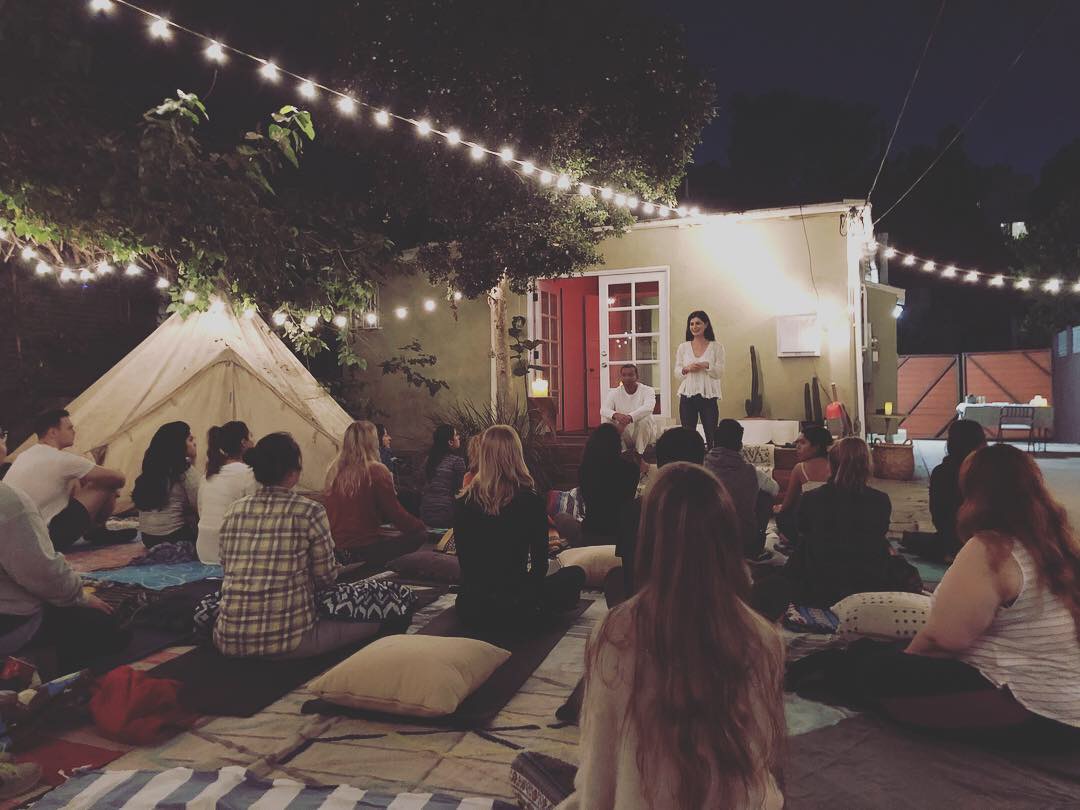 This is an OUTDOOR EVENT
Please bring a yoga mat, dress warm (we will be outside) and bring items to create your own cozy space. (blankets, pillow, crystals)
$30 exchange
---
About Ana Lilia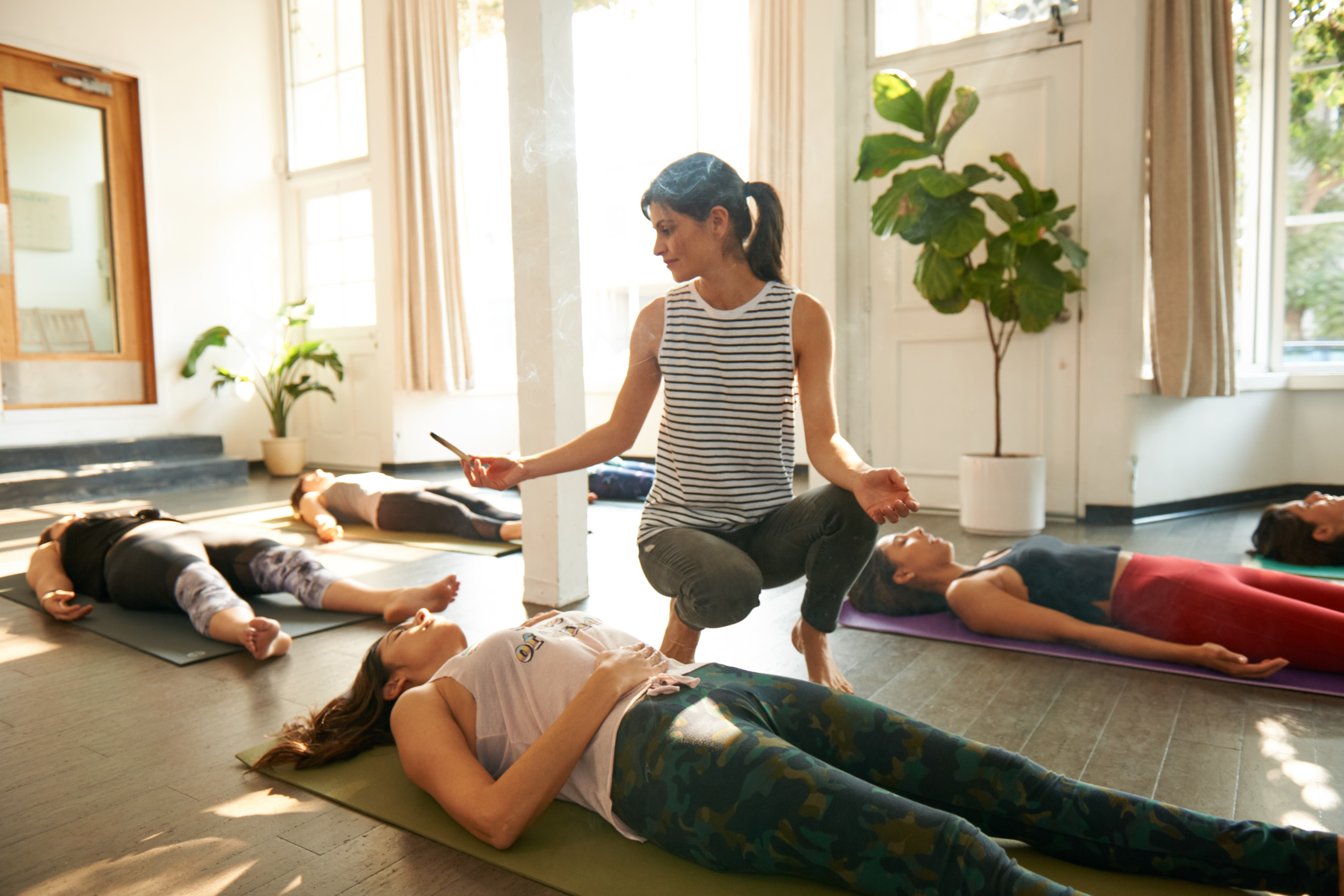 Ana is a certified breathwork teacher and Reiki healer who will guide you using the two-stage pranayama breathing technique. Consciously breathing along with music therapy and aromatherapy helps moves blocked energy and emotions in the body. Leaving you feeling clear, relaxed, and empowered. Ana has been featured on BravoTV, brings breathwork to the corporate world, and volunteers at weSpark, a non-profit that helps cancer patients and survivors improve the quality of their life. www.analilia.net
About Dom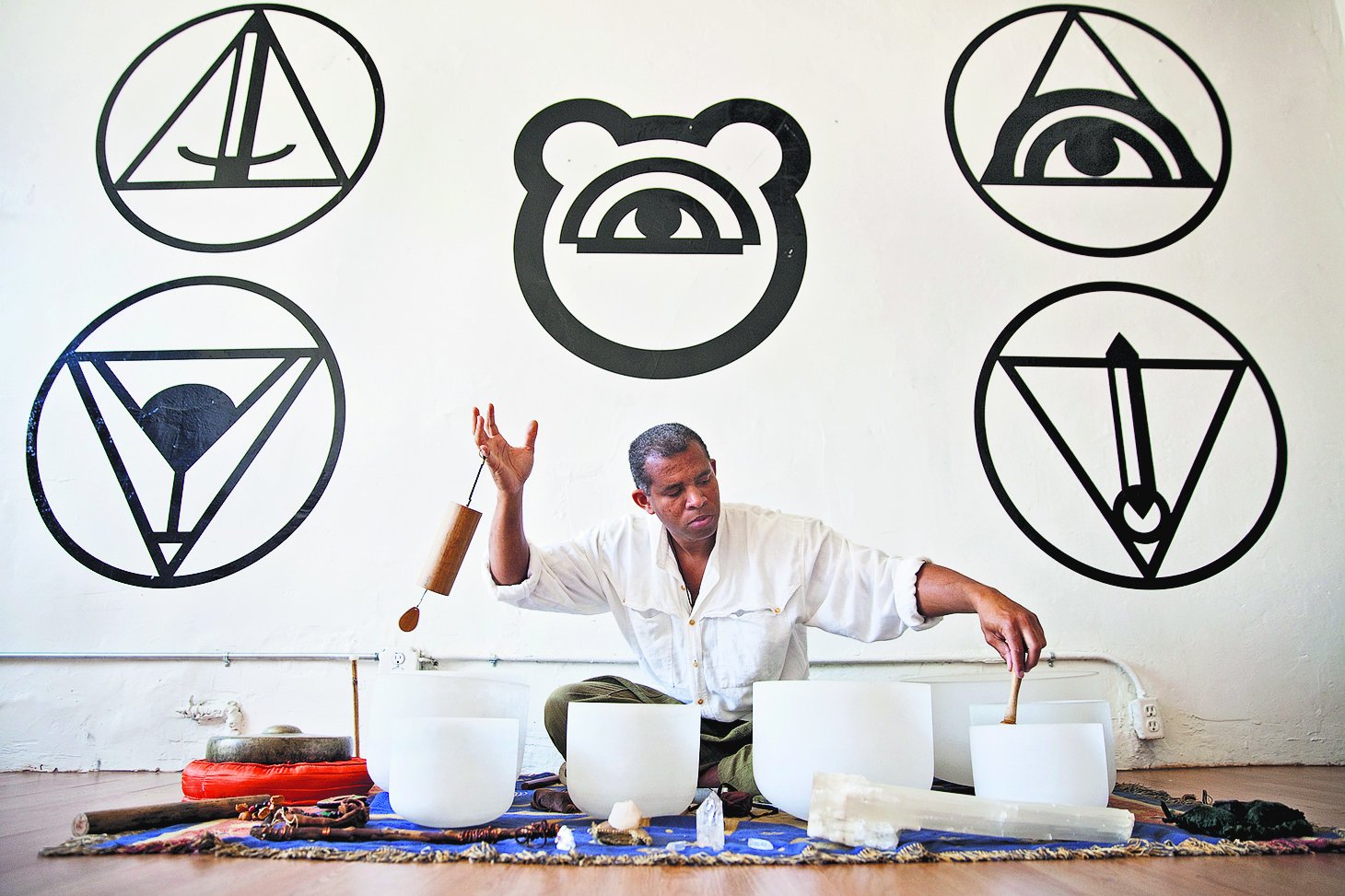 Dominic has been a sound shaman through vocal toning, energywork, chanting, drumming and singing bowls for 16 years with the practice that all healing is self-healing. By allowing himself to be a clear channel for the highest good, he weaves and guides vibrations into a high energy soundscape for all present to access their natural optimum wellbeing mastery in a safe space and gentle manner. Dom has been featured in the NY Times and brings weekly soundbaths to the Eastside at House of Intutition.