Description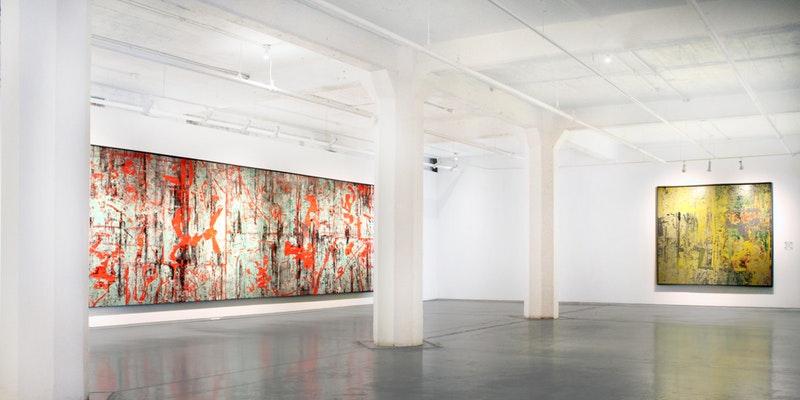 UPDATE: We are excited and hope you join us as we enjoy food and beverages from amazing sponsors including Seoul Taco, Kizuki Ramen & Izakaya, Pokeworks, Meet Fresh, CH Distillery, Saboo Beer, A Place By Damao, BibiBop, The Halal Guys, MingHin, and more!
We look forward to celebrating with you on August 11th!
-The Lunar Ball team
Over 1,000+ Attendees Expected!
The 2018 Lunar Ball will be held on Saturday, August 11th at the contemporary Zhou B Art Center located in Chicago's historic Bridgeport neighborhood.
As Chicago's largest fundraiser for Chicago local Asian American charities, the Lunar Ball is expected to bring together 1,000+ of Chicago's most accomplished young professionals and community supporters from over 30 organizations.
Attendees will enjoy a royal evening of premium drinks, delicious food, great entertainment, and social networking, all in the beautiful Zhou B Art Center adorned with award winning sculptures and arts.
Highlights include tastings from top local restaurants, a premium full open bar including CH Distillery, Saboo craft beers, and other fine spirits.
Come for the fun. Stay for the people. At the end of the evening, feel great that you supported local charities. We hope to see you on August 11th!
Giving Back to Chicago
All proceeds from the Lunar Ball benefit Chicago local Asian American charities. Grants help provide services to youth, seniors, refugees, as well as leadership development, promote cultural awareness, and support other important charitable causes.
To learn more, visit www.lunarball.org for updates!
Dress Code and Theme
Wear your best semi-formal attire. Should you feel more adventurous, black ties and ethnic dresses are encouraged! The theme will be announced closer to the event date. Follow Lunar Ball Facebook Page for the latest information.
Private Reception for VIP Ticketholders
Meet influential community leaders, accomplished professionals, and generous donors in a private reception starting at 6pm. VIPs can also enjoy an exclusive bar, express entry to the event and after party, and much more!
Wish to Continue the Party After the Event
Lunar Ball is partnering with Asian-Elements to introduce an exciting After-Party at Sound-Bar, an upscale nightclub in River North. Use the special password "ELEMENTS" to receive FREE admission before 11:30pm, or reduced admission after.
Sound-Bar - 226 W. Ontario Chicago, IL open until 5am.
Questions & Contact Us
Please direct all questions or comments to info@lunarball.org
Please note that tickets to Lunar Ball are transferable but not refundable.
Thank You to the Lunar Ball 2017 Sponsors!
We are grateful to all of the sponsors and partners who supported Lunar Ball 2017, and looking forward to annoucing new partnerships for 2018 soon!