Lunar 7th Month Saṅghika Dāna Lunch and Sharing of Merits
Description
Sānghika Dāna is an offering to the community of the Sāngha and the wholesome kammic energy we receive through this act of giving to the Sāngha is immeasurable.
Held during this period of the 7th lunar month when the departed is recalled, Sānghika Dāna serves as an occasion for us to transfer our merits accumulated from this act of giving to the Sāngha to our dearly departed.
Book your tickets now. Early Bird special of S$70 per person will end on August 16 2017. Regular ticket price S$75 per person.
We hope to see you at this auspicious event.

May you and your family be well and happy!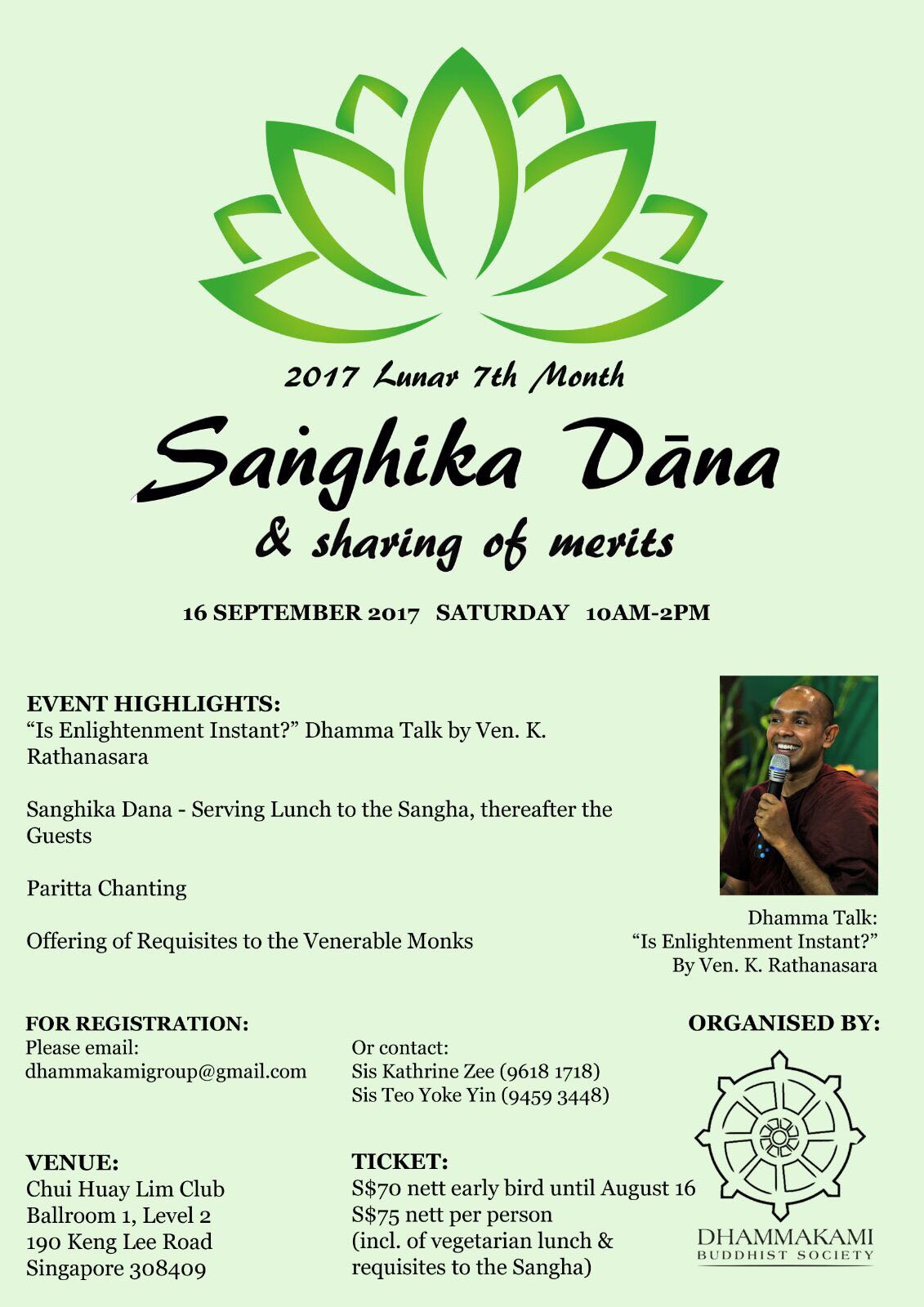 Date and Time
Location
Chui Huay Lim Club
190 Keng Lee Road
Ballroom 1, Level 2
Singapore, Singapore 308409
Singapore