Actions and Detail Panel
LUNAFEST Fairfax 2017, presented by BB&T
Thu, March 30, 2017, 5:30 PM – 9:30 PM EDT
Description
Join Girls on the Run of NOVA for our 3rd Annual LUNAFEST - an evening of award-winning short films by, for, and about women.

Event Schedule:
5:30pm - VIP Reception + Silent Auction Open
6:30pm - Theatre Opens for VIP Seating
7:00pm - Theatre Opens for General Seating
8:00pm - Intermission + Silent Auction Last Call
9:30pm - Screening Ends

Enjoy a wonderful evening of film while raising funds to support Girls on the Run of NOVA & the Breast Cancer Fund.

Many Thanks to Our Event Sponsors: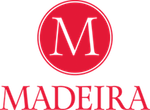 Sponsorships are available - Learn more.

The Films:
 This season's program of nine selected films will compel discussion, make you laugh, tug at your heartstrings and motivate you to make a difference in your community. Incredibly diverse in style and content, LUNAFEST is united by a common thread of exceptional storytelling - by, for and about women. The total run time of this season's program is just under 90 minutes. Parents with children until 13 are strongly cautioned. Learn more about the films and view the trailer here.
Another Kind of Girlby Khaldiya Jibawi - A 17-year-old girl meditates on how her refugee camp has opened up new horizons and given her a sense of courage that she lacked in Syria.

Family Tale by Dr. Patricia Beckmann-Wells - Through love, loss, and determination, the definition of family is rewritten.

Free to Laugh by Lara Everly - A documentary that explores the power of comedy after prison.

Join the Club by Eva Vives - A writer's dilemma of whether or not to join a networking club unfolds during one therapy session.

Niñera by Diane Weipert - A story that looks at the bitter irony many nannies face: raising the children of strangers for a living while their own children are virtually left to raise themselves.

Nkosi Coiffure by Frederike Migom -After a fight with her boyfriend in the street, a woman escapes into a hair salon in Brussels.

Partners by Joey Ally - Professional and life partners must confront how intertwined their lives have become.

The Honeys and the Bears by Veena Rao - Members of a synchronized swim team for seniors describe the freedom of the water.

The Third Dad by Theresa Moerman Ib - Ten years after breaking all ties with her father, a daughter sets out to find his grave - and redemption.


Parking and Metro:
Free Parking is available on-site at a variety of parking garages. A shuttle is available until 7:30pm from the Dunn Loring Metro. Schedule available here.