Description
Discover the Forest Within
I M M E R S E yourself in the lushness and serenity of an urban forest. Bridge the gap between you and nature through forest bathing meditation; we will guide you on how to connect with nature through mindfulness.
You'll be surrounded by stately trees, original botanical art and specimen interior plants, all while facing a vibrant, reflective moss wall. This lush setting is meant to serve as an environment of relaxation and inspiration for your own habitat.
After the meditation, you're welcome to utilize Luna's plant knowledge and shop the interior plants surrounding you, all while sipping a speciality botanical cocktail.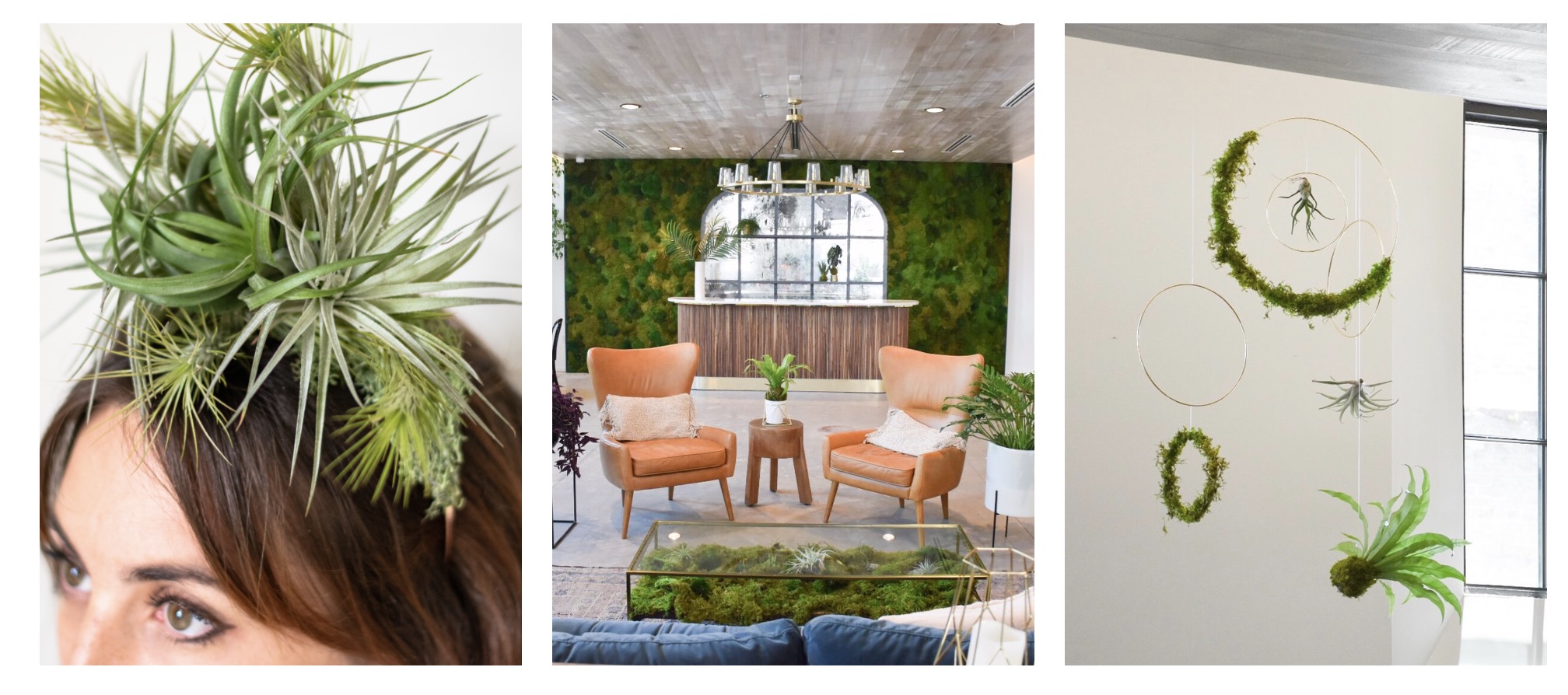 What to Expect:
Feel inspired
Take in the spectacular, plant-filled views at Auction House Market
Focus your energy
Wear a living Luna crown amongst a forest of interior plants
Set your Intention: Biophilia
Connect with nature, guided by Luna Botanicals
20 minute meditation
Connect with yourself, guided by Brittany Voelker of The Spiritual You Coaching
Botanical cocktail: Bella Luna
Gin, Spritz, Kettle One Botanicals or Big Easy Bucha deilciousness, created by the Mayhaw
Shop specimen plants & botanical art:
Monstera deliciosa
Alocasia Polly
Calathea
….and many more!