Description
We are ultra excited and honored to host one of our absolute favorite wine producers,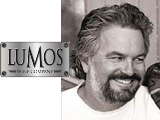 Mr. Dai Crisp, Proprietor
of LUMOS WINE COMPANY
-Willamette Valley, Oregon-
Recognized by Wine Enthusiast's as "One of 5 Oregon's Vineyards Worth Knowing".
Not only is Dai a wine producer, he's also well known throughout the Valley as a renowned vineyard manager, specializing in organic farming.
Expect to be amazed as the award winning wine of Lumos Wine Company are paired with a multi-course, specialty chef menu at Cava Mezze.
$100 per person, all inclusive!
---


THE LUMOS WINE CO. PAIRING MENU
1st course
Saganaki, crispy kefalograviera, fire, lemon
2016 "Rudolfo 'Logston Ridge Vineyard'" Pinot Gris
-- honey, melon, spiced apple, great acid

2nd course
Halibut, Dukkah Crusted Carrot salad, with herbs.
2014 'Wren Vineyard' Chardonnay
-- ripe pear, honey, vanilla, soft floral, traces of acid

3rd Course
Sunchokes: apples, sunflower seeds, crispy shallots, honey aleppo
Vertical! -- 2013 - 2014 - 2015 'Five Blocks' (Temperance Hill + Wren Vineyard) Pinot Noir
-- earth driven, full bodied, blueberry, boisenberry...
4th course
Lamb loin, kefalograviera and mushroom rissotto, with pan jus
2013 'Temperance Hill Vineyard' Pinot Noir
-- vivid, black cherry, rasberry, fuller fruit, bright
5th course
Greek yogurt beet cheesecake, apricot sauce, dehydrated apples
2014 'Temperance Hill Vineyard' Gewurztraminer
-- bright apricot, lychees, gripping acid, mineral